Shooting a Machine Gun on Your Bucket List? Our Las Vegas Gun Range Has You Covered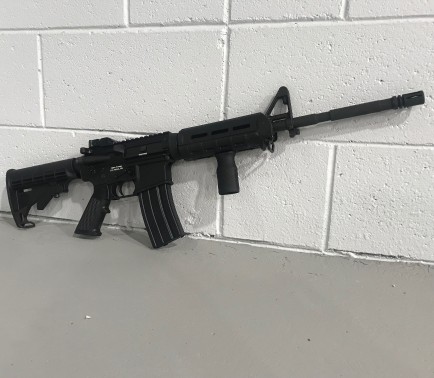 A bucket list is meant to help you design your best life. And if you want a life filled with fun, adventure and achievement, a bucket list will help you get there. What's on your bucket list? A trip to the great pyramids? Sky or deep-sea diving? How about shooting a machine gun at a Las Vegas gun range?
Fire Up Your Bucket List
You've probably heard how fun an indoor shooting range can be. If you want to experience first-hand what everyone is talking about, our range gives you the opportunity to try out some of the most powerful firearms on the market. Before learning to fire one, many people have some common misconceptions about what a machine gun is and what it can do. Here are some machine gun facts to know:
Crude machine guns were first used in the Civil War and made their official large-scale debut in WWI.
Machine guns fire bullets fed from a long chain called an ammo belt. They may also use spring-loaded boxes called magazines.
They're divided into heavy-duty and sub-machine guns. Heavy-duty guns are usually mounted and require two men to carry one. Subs have handles, are used by individuals and fire less powerful bullets.
No matter what type machine gun you prefer, Las Vegas Shooting Center has a unique selection of fully automatic machine guns available. Targets, ear and eye protection are included in all our packages, and our trained staff is ready to show you how to safely and properly fire whatever gun you choose.
Rain Brass & Lead Like a Pro!
Who knew that a Vegas shooting range could be the ideal place for checking an item off your bucket list? Learning to shoot a firearm has a lot of side benefits as well. It builds confidence, improves focus, and increases mental discipline.
Intimidated by the thought of firing a machine gun? There's nothing to worry about when doing it at a reputable shooting range with a professional guiding you every step of the way. Las Vegas Shooting Center offers a huge variety of exciting range opportunities for beginners and experts alike and can create a customized experience that provides you with an unforgettable experience.
Book Your Session at Our Las Vegas Gun Range
To learn more about our Las Vegas gun range, or to make a reservation, contact us today at 702-778-5872.