Firearm Accessories Every First-time Buyer Needs
You've made the big purchase of your first firearm, but before you rush to the range to try it out, you'll need to pick up some important extras. Here are the top five firearm accessories every first-time buyer should invest in:
Top 5 Firearm Accessories for First-time Buyers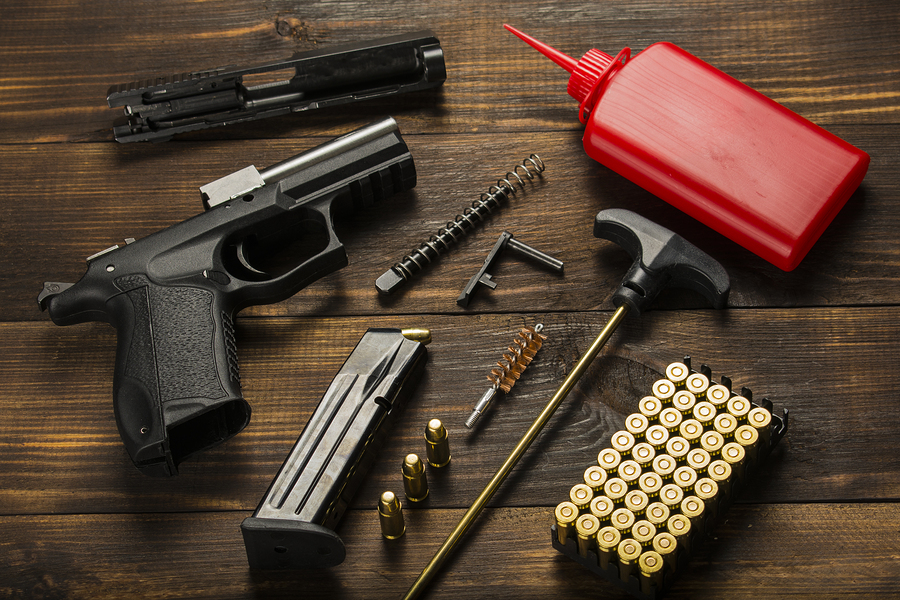 1. Gun Cleaning Kit
If you want your gun to function as well as the day you bought it, keep it free of dirt, oil and gun powder. There are plenty of universal cleaning products. It's also a great idea to get a cleaning kit for the exact caliber of your gun. Develop a habit of regularly maintaining and cleaning your firearm.
2. Gun Case
A well protected firearm can last a lifetime. Keep your new gun in a protective case and it'll remain safe from scratches or damage. The case also ensures your optic remains zeroed. Cases built with heavy-duty exteriors and high-density foam are always a good investment.
3. Ear and Eye Protection
Did you know that the sound of a gunshot is louder than that of jet engine? Over time, you could cause permanent damage to your ears if you don't protect them. Electronic earmuffs are recommended for shooting ranges, but there are other options as well.
Protecting your eyes when shooting allows you to see better, because the right pair of protective glasses will produce a greater contrast when target shooting. Additionally, powder or dust will blow back and get in your eyes if they are not protected.
4. Medical Kit
Every reputable shooting range emphasizes how important safety is to the shooting experience. A small first aid kit comes in handy for everything from skinned knuckles to finger splinters. Whether you buy a prepacked one at the drug store or make your own, make sure it includes:

Bandages and antiseptic ointment
Medical tape
Rubber gloves
Chest seal
Quick Clot pad and gauze
Tourniquet
Twice a year, check the supplies to make sure none have expired.
5. Range Bag
You have to have a place to put all of your new gear. Choose a lightweight and durable bag that's big enough to fit your firearm, ammunition, cleaning supplies, medical kit, and ear and eye protection.
Other accessories you might want to invest in are a comfortable and sturdy holster, a shot timer, some printed targets, and a rangefinder. No matter which type of gun you buy, having the right firearm accessories available to you at all time makes every shooting experience safer and more fun. For more shooting range safety tips or to make a reservation at Las Vegas Shooting Center, contact us at 702-778-5872 today.