Airport Firearm Safety Tips and How to Prepare for Travel
In this age of heightened airline security, you might expect that traveling with a firearm would be more of a hassle than it's worth. However, as long as you follow the standard firearm safety rules, it's often actually easier than going through the standard TSA screening. These five tips will help you safely check your firearm and make the entire experience as smooth as possible:
1. Check Airline and TSA Policies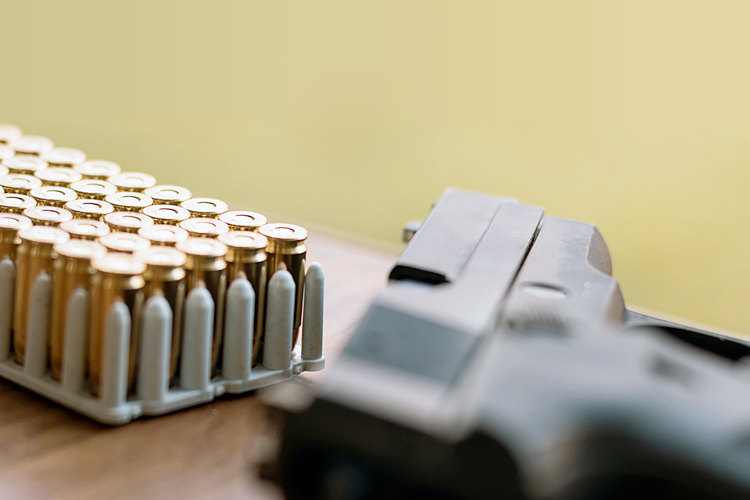 First, remember that there are two governing bodies who dictate firearm safety rules when flying. The first is the Transportation Security Agency (TSA), and the second is the airline you're flying with.
Don't assume that the person checking you in for your flight is familiar with all of the most recent laws. Instead, go to the website for both the TSA and your airline and print a copy of the firearm policies. Read them thoroughly to ensure you understand everything, and keep the copies with you in case you need to reference them during your check-in.
2. Buy a Proper Case
All firearms must be checked with your luggage, and you must present them in a lockable hard-bodied case. Buying a case with TSA locks is one of the most common mistakes. The law actually states that once your firearm case has been cleared, no one but you should have access to it. Using TSA locks give access to many other people, which is technically illegal. Instead, choose a case with integrated combination locks or holes for your own heavy-duty padlocks; it should also be larger than you need, so you can fit in your ammunition.
3. Pack Your Firearm
One of the most important firearm safety rules is to make sure it is completely unloaded and the chamber is empty before you pack it away. It's helpful to leave the action or cylinder locked open, so it's easy to see that it has been packed safely. If you're bringing ammo, don't store it in the magazine. Although not technically illegal, you'll avoid potential headaches by keeping it in a plastic ammo box or the original packaging.
4. Handle Yourself Appropriately During Check-In
When you approach the ticket counter, stay calm and let the agent know you have a firearm to check. Some agents will call a TSA agent to the desk while others will escort you to the TSA check-in area. Either way, you'll complete a declaration card and put it inside of your case.
Before you hand over your case, ensure that you have the keys on you. Do not check them in your luggage or leave them in the car. Plan to stick around for a bit to make sure the TSA doesn't need you to open the case again after it's been checked. If you're asked to unlock the case and can't produce the keys, or if you've already left, the TSA will simply cut off your locks.
5. Expect the Unexpected
Even if you've followed all of the standard firearm safety rules, things sometimes don't go as planned. Taking the steps above will help you minimize the chance of an issue, so you can get to your destination without too much hassle.
If you're flying into Las Vegas or live in the area, stop by Las Vegas Shooting Center. Whether you're looking for an epic experience or need to stock up on ammo and supplies, we've got you covered. Our experienced professionals will also teach you how to adhere to firearm safety best practices. Contact us at 702-778-5872 to reserve your range time or get directions to our location.