The Top 5 Defensive Handguns Women Prefer
As a woman, you want a handgun that gives you the protection you need while being easy for you to control, aim, and fire. When searching for a handgun, some factors to consider include: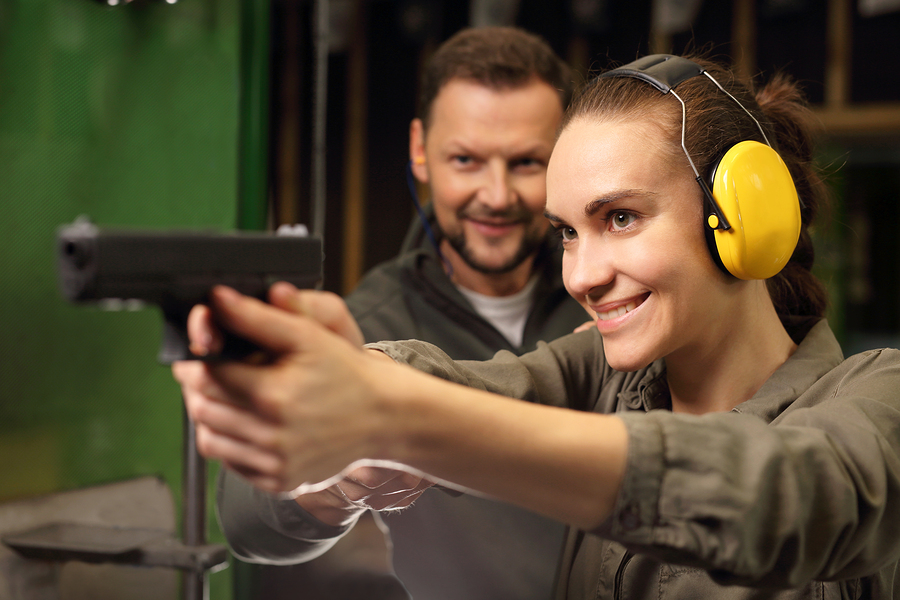 Reliability
Ease of use
Level of comfort
Aesthetics
Look for a handgun that uses a cartridge with at least a .380 automatic colt pistol (ACP). This ensures you have the power you need to comfortably stop an assailant. Here are some of the top defensive handguns for women, as recommended by firearm experts. Make sure you feel at ease using the gun before making your selection.
1. Smith & Wesson 9mm Shield
The Smith & Wesson 9mm Shield packs the power of a full-sized pistol into a compact design. Thanks to the lightweight polymer frame, it's comfortable to carry the Shield for extended periods. A patented take-down lever and sear deactivation system permit you to dissemble the handgun without pulling the trigger, providing an additional layer of safety.
2. Glock 43
With a length of only 6.26 inches, the Glock 43 is ultra-concealable; carry it on your person or in your handbag. This single stack 9 mm pistol boasts a textured grip with a built-in beaver tail design to ensure maximum comfort and ease of operation for all hand sizes.
3. SIG Sauer P365
The SIG Sauer P365 is an award-winning micro-compact handgun. Despite its size, it has a 10+1 full-size round capacity. Opt for the fully extended model to expand the capacity to 12+1 round. This striker-fired handgun features a clean trigger pull that makes it easy to fire multiple times.
4. Heckler & Koch VP9
Engineers at Heckler & Koch designed the VP9 with an innovative striker firing system that includes a "light pull" trigger. The end result is a minimal pre-travel pull and a short positive reset. All the controls are ambidextrous, allowing you to comfortably shoot with either hand. Patented charging supports decrease the amount of hand strength required to efficiently reload and operate the gun.
5. Glock 19
No handgun list is complete without a Glock; Glock has established its guns as reliable, controllable, and accurate. The Glock 19's compact size makes it an excellent choice for concealed carrying. Don't be fooled by the reduced dimensions. Thanks to the classic style, the Glock 19 maintains a high degree of power and precision so that you can reliably protect yourself. 
At Las Vegas Shooting Center, we have a variety of gun models you can try out before making a purchase. Contact us today at 702-778-5872 to make a reservation. We look forward to helping you find the best handgun to suit your needs.