Sharpen Your Skills with These Tips for Using Shooting Range Time Wisely
For many people, finding time to practice their skills at the shooting range can be difficult. While it may be fun to just fire off a few rounds, if you want to hone your skills and improve your marksmanship, it is important to plan your range time effectively.
What to Work on Before You Hit the Shooting Range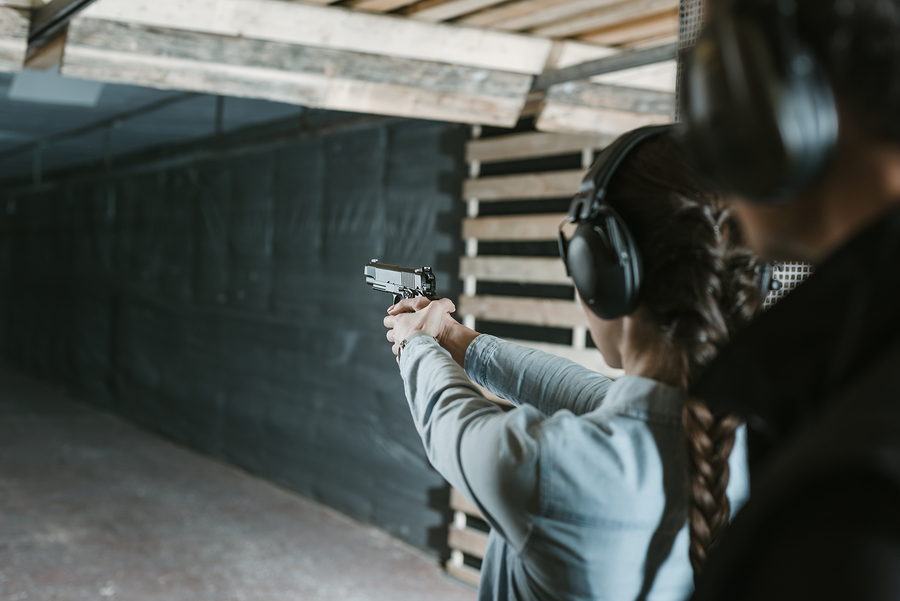 Frequent practice is necessary to remain proficient with firearm handling and marksmanship. While you may not be able to go to the range as much as you'd like, that doesn't mean you can't work to improve your skills at home. Here are a few things you can do to stay sharp, so when you go to the range, you can focus on more important skills:
Dry firing – Though it may sound counterintuitive, practicing with an unloaded firearm can be quite helpful. Many firearm skills are all about repetition, and with dry firing, you can practice acquiring targets swiftly, switching between targets rapidly and maintaining proper trigger control. This helps to build muscle memory that will make you faster and more accurate at the range. You can even take it a step further with laser-based dry fire systems or smartphone-based systems.
Common stances – This goes hand-in-hand with dry firing. Practice acquiring a target from the low ready stance, guardian position and a holstered position so that you can be more accurate at the range when doing live-fire drills.
Disassembly and cleaning – Practice disassembling and cleaning your firearm so that you can quickly handle things like misfires and squib loads at the range.
On Range Day
Once you are at the shooting range, focus your attention on a few key skills that you want to practice and perfect. By repeating these over and over again, and limiting yourself to only a few fundamentals each visit, you can improve your skills through repetition and muscle memory. Plan your drills beforehand, focusing on two or three items each time, such as:
Acquiring and reacquiring targets rapidly
Acquiring and maintaining a sight picture
Sighting multiple targets sequentially
Pressing the trigger without changing the sight picture
Reloading rapidly, using magazines with a single round
Maintaining proper posture and stance
Clearing malfunctions or misfires
By having a clear plan for your range time, you can build your skills more quickly and effectively.
Schedule Time at Our Indoor Shooting Range
At Las Vegas Shooting Center, our certified instructors can help you broaden your firearm handling and marksmanship by practicing with multiple firearms. Contact us at 702-778-5872 to schedule time at our indoor shooting range today.