Las Vegas Shooting Center Proudly Celebrates Its One-Year Anniversary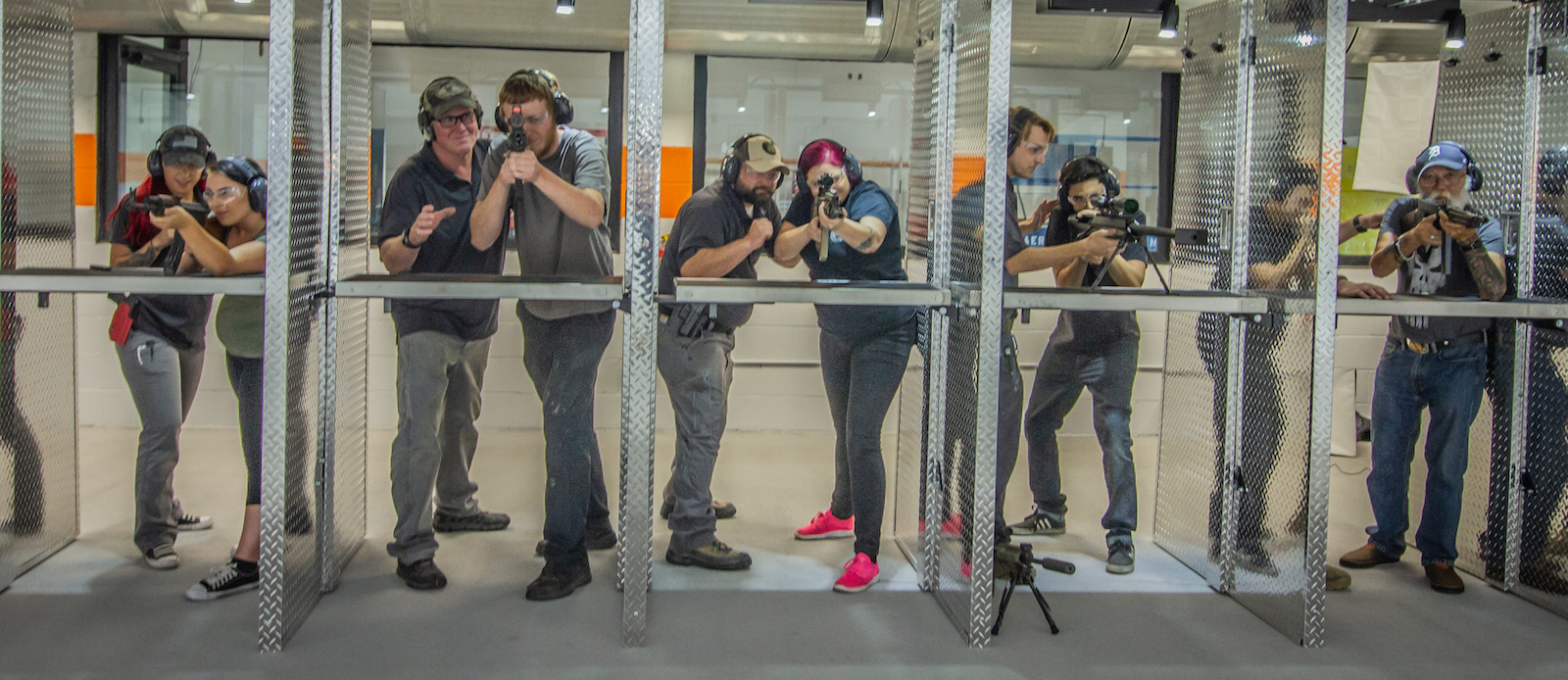 Las Vegas Shooting Center is excited to announce our one-year anniversary. We are humbled that so many residents and visitors of Las Vegas chose our facility to enjoy a unique shooting experience unlike any other. 
Las Vegas Shooting Center: Las Vegas' Most Extreme Experience 
Founded in 2018, Las Vegas Shooting Center is located within a mile from the famed Las Vegas Strip, Raiders Stadium and T-Mobile Arena. This is a can't-miss destination for new shooters and skilled marksmen alike. Offering 12 shooting lanes for adults and children, our selection of firearms includes pistols, rifles, sniper rifles, and machine guns, making it the ultimate Las Vegas destination for some brass therapy.
Our packages are priced for shooters of all skill levels, budgets and preferences. Select a standard pistol package to sharpen your shot, or make it rain brass and lead with our machine gun package. Mix your afternoon up with our First Base pistol and Machine Gun duo or go for the Hat Trick by adding a Semi-Auto Sniper Rifle to your package. 
Looking for the ultimate shooting experience? Score a Touchdown with your choice of three Machine Guns, a pistol and a long rifle with over 100 rounds of combined ammunition. You can also add an additional 50 BMG, M249 SAW, machine gun, or pistol to any package so you can rule the range.
Safety Always in Sight
At Las Vegas Shooting Center, we prioritize firearm safety above all else. We believe that a responsibly trained and knowledgeable shooter is a safe shooter. Although we encourage groups of adults to come out and unload countless rounds of fun, Las Vegas Shooting Center is also equipped to provide a safe, engaging experience for children ages 8 to 14. 
Minors accompanied by an adult can choose between a .22 rifle or .22 pistol for their shooting experience. Whether it's their first time using a firearm or if they've spent time on the range before, our Minor Leagues package provides major league fun for these young sharpshooters.
Locked & Loaded for the Future
With our eyes always fixed on the target, we're ready to reload for another amazing year. Las Vegas Shooting Center is the go-to range for birthdays, corporate outings and team building events, bachelor and bachelorette parties, and more. We also offer weekly discounts exclusively for our fellow Nevada residents.
We invite you to come out to Las Vegas Shooting Center and help us celebrate our one-year anniversary! We thank all of our guests for making our first year a blast and are excited for another year of the best brass therapy in town. Contact us today at 702-778-5872!