Know These Indoor Shooting Range Rules to Stay Safe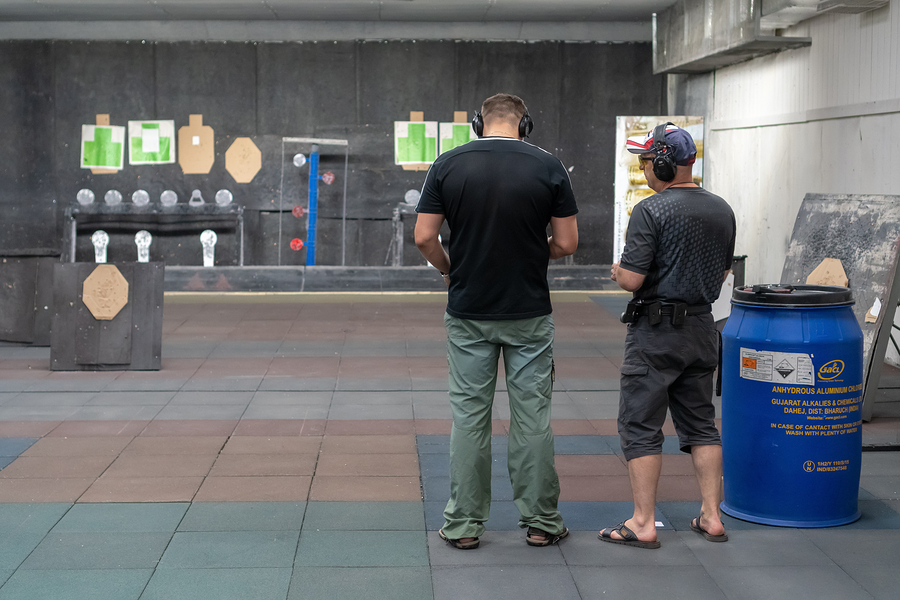 One of the most important places to follow safety protocol is at the indoor shooting range. It is important to know and understand the rules of the range to keep yourself, and those around you, safe while you enjoy some Brass Therapy:
Important Indoor Shooting Range Safety Rules
Common sense is crucial on the gun range. Here are some common-sense rules for use on the range:
Keep your finger off the trigger and out of the trigger guard unless actively shooting.
Always keep your muzzle pointed downrange.
Never reach or move beyond the firing line.
Always treat your firearm as if it is loaded.
Always wear eye and ear protection at the indoor shooting range.
In addition to using common sense, there are some other things to keep in mind. These include, but are not limited to:
Only using range-approved ammunition
Not drawing from a holster and firing unless authorized by a range officer
Only firing at range-approved targets and only those in your lane 
Always listening to the range safety officer and not shooting if someone yells "CEASE FIRE"
Never handling a firearm when under the influence of any drugs or alcohol, including prescription medication.
Remember, shooting ranges often have additional rules, so it is a good idea to check for them when you arrive. For more information concerning range safety, especially if this is your first time at an indoor shooting range, contact us today at 702-778-5872. Las Vegas Shooting Center offers the most extreme experiences for the whole family, with a focus on safety. By following these safety tips and paying close attention to the instructions from your range safety officer, you'll be able to have a safe, fun experience.