Indoor Gun Range Tips First-time Visitors Should Know
Whether you're a new firearm owner or you've always wanted to visit an indoor gun range, Las Vegas Shooting Center offers the ultimate experience. We are one of the top-rated shooting centers in Sin City with a fully loaded reputation for explosive fun. Located in the heart of Las Vegas, we're only 1 mile away from the Strip.
Tips First-time Visitors Should Know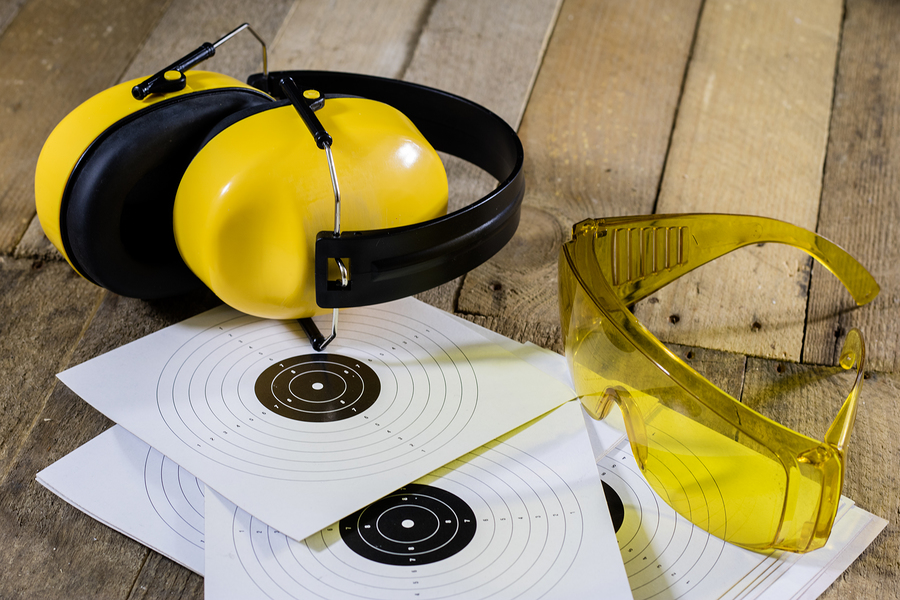 Your first time at an indoor shooting range will be an experience you'll never forget. Here are a few helpful tips that all first-time visitors should know:
Always Use Common Sense
All loaded firearms can be dangerous. You should not operate a firearm if you are under the influence of drugs or alcohol. Only fire at targets in your lane and never walk past the firing line. The range safety officers at Las Vegas Shooting Center will be present at all times to teach you the proper techniques and protocol.
Always Wear Eye & Ear Protection when You're on the Gun Range
These protective devices should continue to be worn even when you aren't shooting. Las Vegas Shooting Center offers complementary protective gear to ensure you have the safest, most fun experience possible.
Don't Let Inexperience Intimidate You
If you've never shot a firearm before, you may feel a little nervous before your visit to the gun range. It is normal to feel this way, and our range officers will train you in proper firearm handling. They'll be there every step of the way to assist and get you comfortable with your firearm of choice.
Learn About Our Firearms Before Your Visit
As one of the most extreme activities in Sin City, Las Vegas Shooting Center has a wide selection of firearms to suit every style. Our gun range packages let you mix and match to create a truly unique experience, including revolvers, semi-automatics, shotguns, and even machine guns!
Wear Proper Clothing
Due to hot brass falling from the firearms, closed-toed shoes and shirts with higher necklines are recommended. Official protective gear for your eyes and ears will be provided on-site.
Test Different Firearms Before Purchasing One
Before you decide which firearm to purchase, you first need to identify the reason why you want a gun and which model will suit your needs. One great way to find the right firearm for you is to test different models at a gun range. 
5 Key Firearm Safety Rules to Remember
While every indoor shooting range has its own set of rules, these five key safety guidelines should be followed at every indoor gun range:
Always assume that all guns are loaded. 
Acknowledge the area around your target, in case your bullet misses the mark.
Do not let your muzzle cross any person or object that you could harm. 
Always keep your finger off of the trigger until you're ready to fire. 
Keep your firearm unloaded until you're ready to use it. 
What to Expect When Visiting Las Vegas Shooting Center
From the moment you step into Las Vegas Shooting Center until you fire your last round on the gun range, we want you to have a thrilling and safe experience. All shooters will need to present a valid government-issued identification card. For residents of the United States, an I.D. or driver's license will suffice. For those visiting from other countries, a government-issued I.D. or a valid passport are acceptable. After you sign our waivers, you'll select your firearm package. All targets, as well as eye and ear protection, are included with your package.
While on the gun range, the range safety officer will give you tips and help you hone your skill. Your friends and family members are welcome to come and watch you from our lobby or on the range itself. Children aged 8 and older are also allowed to shoot with permission from a parent or legal guardian. Take as many photographs as you'd like — we only ask that all shooters and spectators act responsibly and safely, obeying all rules while on the range. 
Are you ready to take aim at one of Las Vegas' most extreme experiences? Then get locked and loaded for hours of fun at Las Vegas Shooting Center. We're ready to make your first time on the gun range an unforgettable experience. Stop in today or contact us at 702-778-5872 to learn more about all of our exciting packages.