How New Owners Can Learn to Use Their Firearm Correctly, Even in Quarantine
You just purchased your new firearm and got it home, but like many people, you are stuck at home under quarantine or a stay-at-home order. Perhaps you bought it a while back and just haven't had a chance to make it to the range. Well, the great news is that you can take advantage of being at home, while still getting to know and learn how to use your new firearm. It doesn't matter what type of firearm it is, whether it is a small targeting pistol or a Barrett 50, you can spend this time getting to really know the ins and outs of your new gun. From getting used to the feel and weight of the firearm in your hands, to stripping and cleaning and perhaps brushing up on gun safety and storage. This is a great time to be prepared for when the time finally comes to go to the range.
Don't Give into Temptation
Often when an existing firearm owner purchases a new firearm, they have a temptation to just skim over the manual. However, the first thing to do while you have the time, is to really dig into the manual and read it cover to cover. It is often easy to just skip over the safety information and get to the cleaning and care section, but don't. Read everything in your manual, as there is important information that can really make the difference between a new user and an experienced one. So even if you feel you know everything there is to know about your new firearm, read it anyway, there might be something new to discover.
Ensuring Safety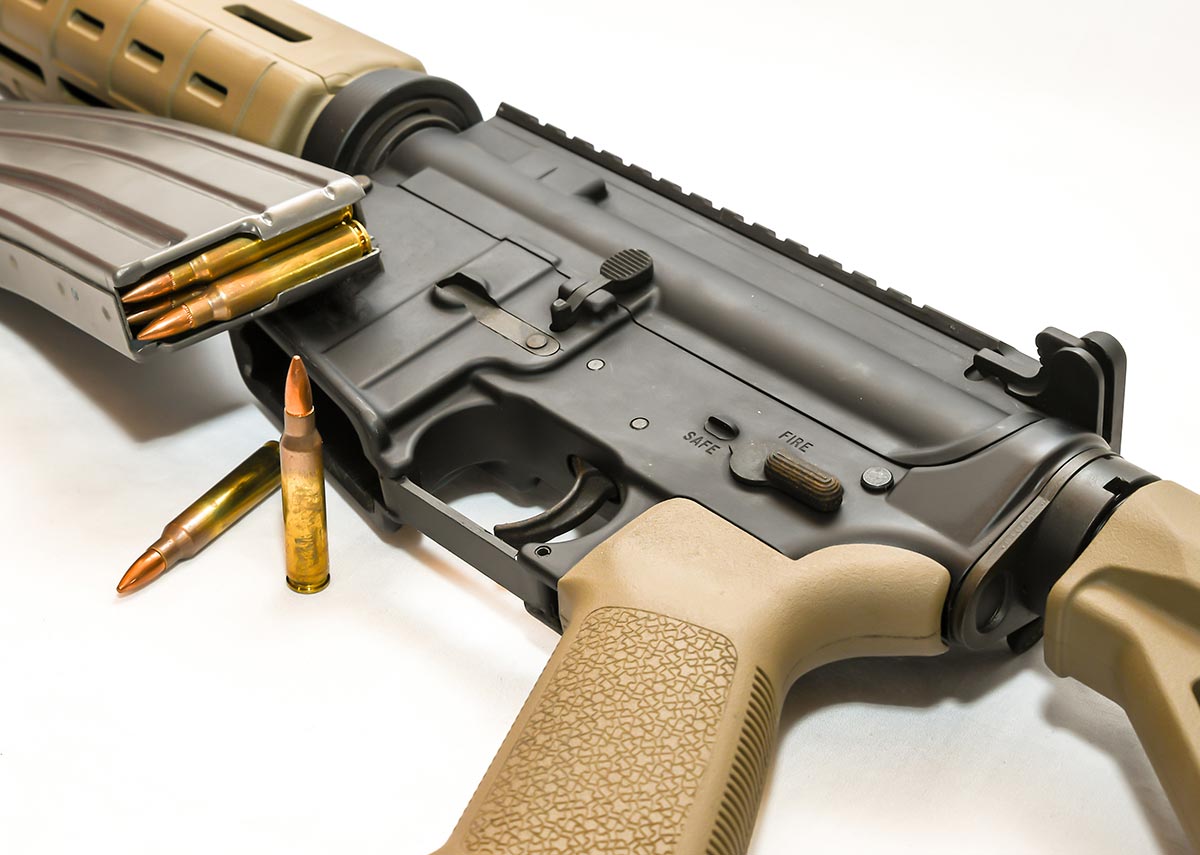 Every responsible gun owner knows that safety has to come first and when you get a new weapon, it is still unfamiliar to you, becoming a primary point to consider. This is especially true in regards to the safety storage of your new firearm. Even if you are purchasing it for self-defense, a safe storage not only protects you, but your family and friends as well. Of course, it is possible that by the time you purchased your gun, you didn't have time to find a suitable lockbox before everything got shut down. For the time being, using the box your gun came in will suffice, as you don't want to use anything that would be confusing to an onlooker, such as a shoebox or other type of packing material. Keep the firearm unloaded when stored and in the original box, put it up and out of reach of small children. After the quarantine orders are lifted, you can purchase a solid, well-made lockbox for your firearm. Naturally, you can also order one online if you wish.
Besides storage safety, spending time to learn how to properly handle your new firearm is also an important responsibility of being a gun owner. Take some time to go online and take a look at the various gun safety materials available. Don't just stick with one, read several and cross-reference in order to get the most information possible concerning gun safety. A good place to start is the NRA and often, there are videos that you can watch to further help you visualize how to maintain gun safety.
Stripping & Cleaning
Properly stripping and cleaning a firearm, regardless of size, is an essential aspect of owning a gun. Taking the time while you are stuck at home to learn how to disassemble the firearm, clean it and put it back together, will certainly help you in the future when you do get a chance to go the range. While you may not necessarily have to clean the gun now, gathering the materials together and having the proper workspace available, will help you prepare when it's time to do a proper gun cleaning. Now is the perfect time to develop the right habits of taking care of your gun. Having a clean and well-maintained gun could potentially save your life, so take the time to learn and perfect the process.
Once things are back to normal you can spend time to put your new information and firearm to use. When it's time, head to the range and get in that practice that you've been looking forward to, it will be a great way to apply everything you have learned during your quarantine.
Consider getting your family and friends interested, or at least, let them experience the thrill and adventure that comes with firing a loaded firearm. Consider visiting Las Vegas Shooting Center while on your next vacation or getaway. It is a great place to learn more about different types of firearms, with numerous packages available for groups of all sizes, so everyone can be part of the fun. Contact the Las Vegas Shooting Center today and schedule your adventure in the world of shooting.