Find Your Right Firearm at Our Las Vegas Gun Range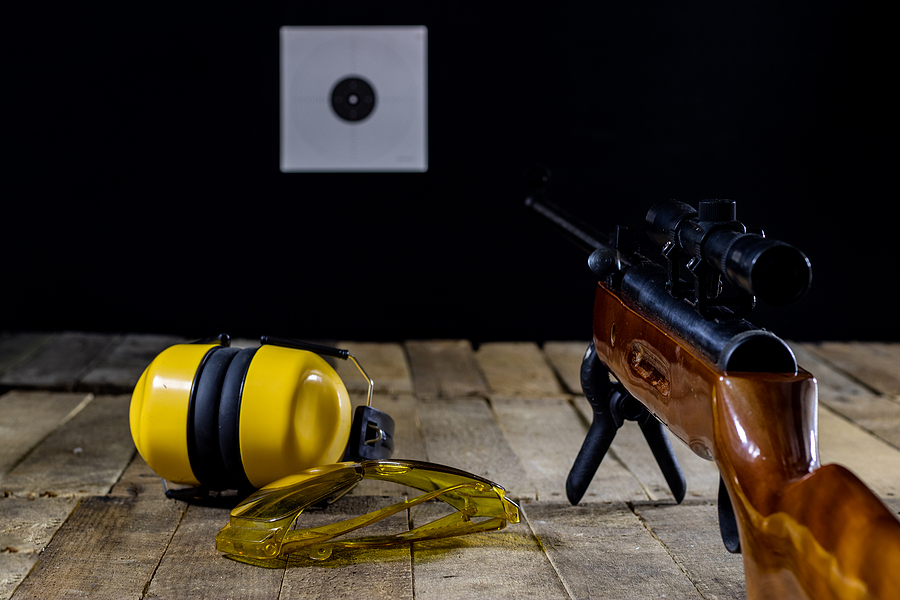 When you step into a Las Vegas gun range, you need a firearm selection that caters to your wants and needs. You'll find no better inventory than the firearms at Las Vegas Shooting Center. Our retail store is still open to serve you safely and securely during the COVID-19 quarantine. If you're looking for a new firearm to use in a Las Vegas gun range or out in the field, we can help! Check out our amazing selection of firearms from the best brands in the business, including: 
Glock 
The brand that law enforcement agencies across the nation trust, Glock pistols have proven their reliability and performance over the last 30 years. These firearms, manufactured by the leading global manufacturer of pistols, have set the bar high for both professionals and consumers alike. 
CZ 
CZ has deep roots dating all the way back to the Czech Armory company of pre-WWII. Today, CZ-USA imports and manufactures the finest suppressors, shotguns, rifles, and pistols from the Czech Republic, Turkey and Dan Wesson.
Sig Sauer 
Never settle, that's the driving belief behind Sig Sauer's state-of-the-art production of small arms. What started off as a wagon factory in Switzerland during the 1850s, has exploded into one of the most innovative and revolutionary firearms manufacturers on the planet.
Remington 
A respected name in our nation for centuries, Remington produces legendary firearms that redefine performance and reinvent shootability. Embodying the American spirit, Remington's selection of rifles, shotguns and handguns shatter convention time and time again.
KelTec 
This cutting-edge manufacturer has pioneered concealed carry handguns with their exceptional designs. As a top-five producer in the U.S. and one of the largest handgun manufacturers on the planet, KelTec creates cutting-edge firearms that bring imagination into reality.   
Springfield Armory 
Honoring the legacy of the Springfield Armory created by George Washington during the Revolutionary War, Springfield Armory resurrected these historical designs and continued to develop new designs to thrust the progression of American firearms into the future.
Ruger 
Those who need rugged, reliable firearms trust the award-winning products from Ruger. One of the leading manufacturers in the nation; Ruger delivers unprecedented quality and control to meet every need of all responsible consumer carriers and professional sportsmen.
Daniel Defense 
Freedom, passion and precision; that's what Daniel Defense firearms are packing. Each firearm is crafted with forward-thinking engineering, superior materials, hardcore metallurgy, and enhanced ergonomics.
Mossberg
Whether you're on the hunt or defending your home, Mossberg firearms have had your back for over 100 years. Their state-of-the-art designs are changing the way shooters use shotguns and rifles both on the range and in the field.
Ritter & Stark 
This European manufacturer of long-range shooting rifles rose in popularity before their company ceased production. Thankfully, we've got some of their best firearms available for those who want to add a rare gem to their collection. 
Heckler & Koch 
A major force in international small arms firearm production, Heckler & Koch's half-century of innovation has birthed some of the lightest weapons used worldwide. These firearms are exceptionally cost-effective, providing the shooter with long-term durability and lifespan. 
Rock Island Armory 
Solid as a rock and designed for how you live, Rock Island Armory firearms never cut corners in their product manufacturing. Whatever your reason for shooting, Rock Island Armory has the right firearm for your needs.
Del-Ton 
If you love AR-15s, you're in good company with Del-ton. This manufacturer was born with a passion for the AR-15 and has spent years devoting their time and talents to creating hundreds of variations to please every unique shooter. 
Smith & Wesson 
Crack open an American History book and you'll see Smith & Wesson firearms all the way back to 1852. These trusted firearms have stood the test of time and won't let you down. 
FN Herstal 
The world's most battle-proven firearms are available from FN Herstal. Their rifles and machine guns are used by consumers, law enforcement and military personnel around the globe. 
Plus, great firearms from Century Arms, Core-15 Rifle Systems, Noveske and more! 
Unsure of which firearm is the right one to add to your collection? Before you take one home, test out as many of our firearms as you wish at Las Vegas Shooting Center. Our Las Vegas gun range is the perfect place for you to fire off endless rounds of fun, while searching for your next rifle or pistol. Packages include:
Pistols: Three pistols
Machine Guns: Five machine guns/automatic rifles
First Base: One rifle and one pistol
Hat Trick: One rifle, one pistol and one sniper rifle
Touchdown: Three rifles, one pistol and one long rifle
You can also add on pistols, rifles, machine guns, and other features to any of our packages. Take your time and demo anything you wish, so you can be confident in your next firearm purchase.
Get Locked & Loaded at Our Las Vegas Gun Range
At Las Vegas Shooting Center, you'll never have to worry about walking away empty handed. Along with our full selection of firearms, our retail store is stocked with the additional equipment you need, including:
Optics from Riton, Burris, Trijicon, Aimpoint, and Leupold.
Factory new and remanufactured ammo from reliable brands like MagTech and Winchester available in 12 different calibers.  
Premium firearm accessories like backpacks, firearm cases, range bags, tactical gear, targets, and knives. 
From safe storage at home, to supreme performance at the range or in the field, Las Vegas Shooting Center has got your six! 
Our Las Vegas gun range is happy to serve all patrons during the COVID-19 quarantine. The Las Vegas Shooting Center retail store is still open in-house, doubling down on safety by giving our customers a smooth, clean and responsible shopping experience. As always, the safety of our guests, range officers and staff members is our top priority.  Visit Las Vegas Shooting Center to shop our firearms and premium accessories, or give us a call to learn more about our firearm selection before stepping into our store today!