Learn a New Skill in 2021 when You Visit LVSC
The year 2020 started off like an old school campfire horror story: "it was a time just like this one, people were together, going to bars, movie theaters, restaurants even. Until suddenly, out of the bushes came a giant, horrifying, stinking monster known only as…COVID!" Everyone screams and the storyteller laughs, only this little horror story was a tad too real. Naturally all the New Year resolutions that came about for 2020 most likely were put on hold. Working out more, eating healthier, spending more time with family, etc.
A new year brings new challenges, and it is safe to say that last year offered a few too many to go around. While we've had to pause many of the activities we've been accustomed to, one thing has yet to stop is our human drive to learn.
Challenge Yourself to Learn a New Skill This Year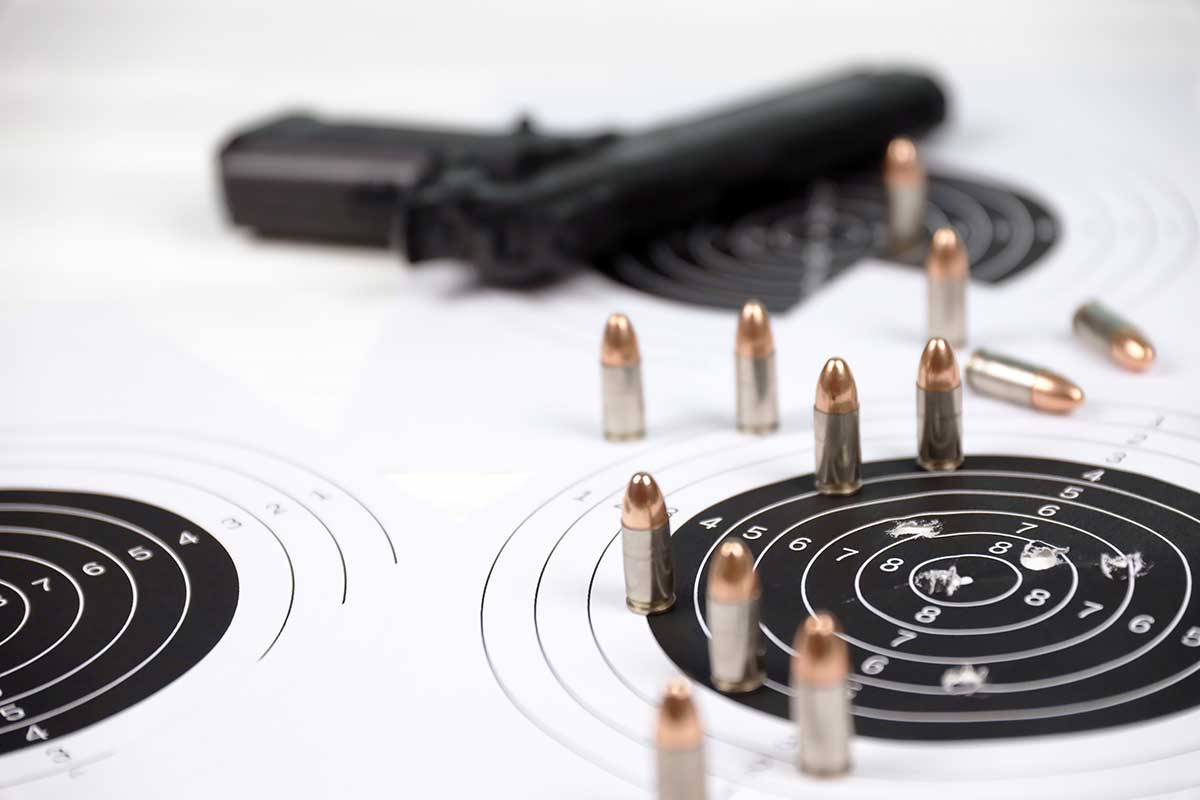 Learning a new skill is a perfect resolution and goal to accomplish. Whether it be playing an instrument, learning how to bake or cook or perhaps finishing a script that has been on hold for years. With so many ideas and skills that are out there, its impossible to master them all, so why not pick something that is not only insanely popular, but also good for the health and soul – something like target shooting?
Target shooting has a slew of health benefits and can be increasingly challenging as one progresses, which keeps it exciting and prevents you from plateauing. Shooting can also be something for all ages to enjoy. It helps build a respect for firearms in a positive way, and helps hone other skills in the process, sort of like the super food of skills, without the taste of sardines or wheat grass.
Many people have gotten into shooting this past year. Shooting ranges have been able to operate as much as they can while keeping everyone safe with social distancing and consistent cleaning. Las Vegas Shooting Center has even been able to run classes and training events for those who are just starting in this wonderful world of lead slinging, brass raining and gunpowder smelling we all know and love.
Skills You'll Gain by Learning to Shoot
Shooting is not just geared towards handguns or say a semi-auto rifle, think of sniper or long-distance rifles, making a mile-long shot is something that takes a lot of time, practice and patience, and there's a lot that goes into hitting the target. Some of the skills learning to shoot will help you hone include:
Focus: when shooting at LVSC, our RSOs are there to help teach you the best technique, including how to focus on the target – with one eye or both. This may vary depending on the firearm.
Strength: holding a firearm (of any size) requires a firm grip and you have to hold the firearm high and straight. You may find your arms getting tired, but this training will not only help you become strong enough to handle the larger, heavier guns like rifles, but it will also help you have better control over your shot.
Balance: in order to hit the target, you have to be positioned correctly. Our RSOs will teach you the right stance and how to keep your balance with each powerful release of the trigger. Being able to remain steady and balanced against the force of the trigger pull can also help strengthen your core and leg muscles.
Patience: hitting the target, let alone the bullseye, takes time and practice. By sticking with it and not giving up, you'll increase your patience, which will pay off when you finally do make the shot you've been practicing. Additionally, as your RSO will tell you, you should never take a shot before you're ready. Impatience is the enemy of progress and by staying collected and waiting for the right time to shoot, you'll increase your chances of hitting the target.
Book Your Range Time with Us Today!
Shooting encourages a healthy level of respect for firearms. For those who want to try it, Las Vegas Shooting Center has the cleanest facility, and a friendly team waiting to welcome you. LVSC has long lanes to help hone your long-distance shot. Our experienced Range Safety Officers (RSOs) are present at all times to ensure all guests understand the proper technique, safety protocol and shooting etiquette. Our on-site retail store also features a wide selection of firearms, accessories and ammunition. To schedule your range time, contact us at 702-778-5872 today.