Connect with Your Coworkers at the Indoor Shooting Range
These days, finding things to do with coworkers to connect outside of work is seemingly only available during online zoom meetings or video games. Sure, it can be fun to prove to that guy in accounting that your faster than him in Call of Duty, but it's not the same as doing things in person. So, why not go for the real thing?
Visit LVSC for Team Bonding Events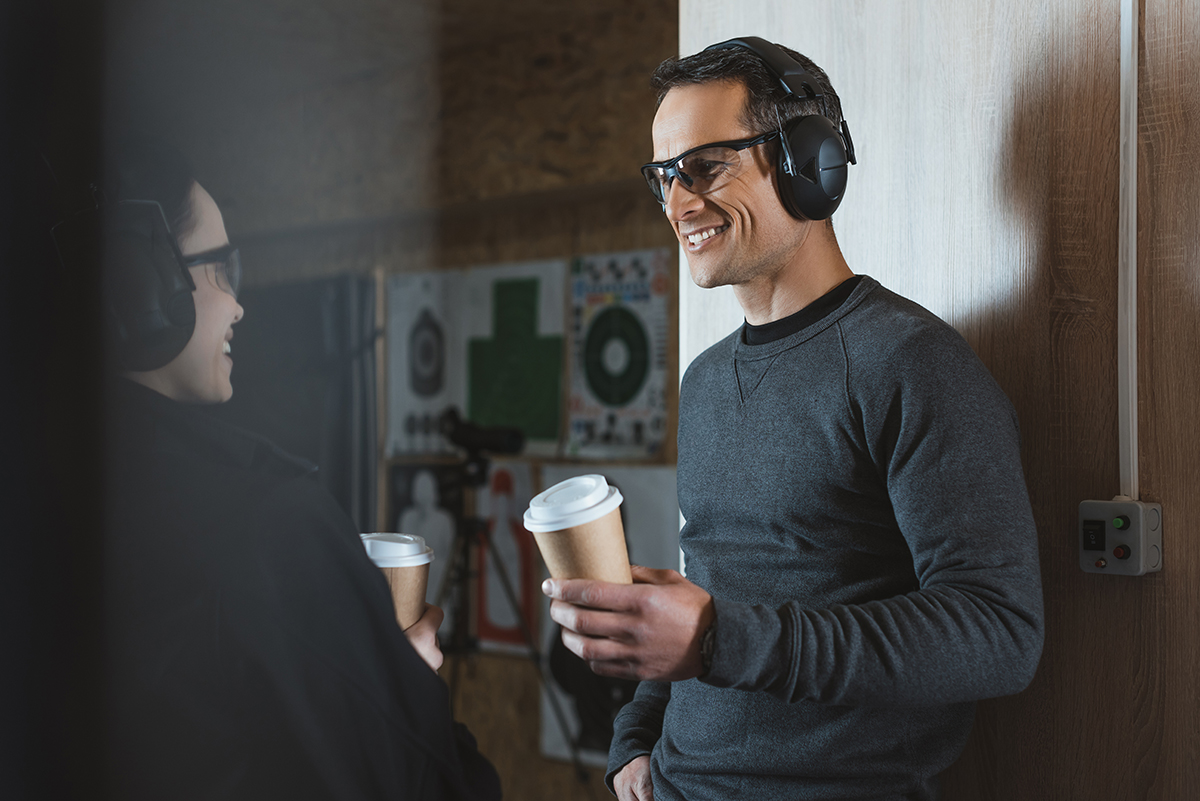 Las Vegas Shooting Center is one of the best shooting ranges in town where any team can come in and pop off as many rounds as they want. With the ability to choose from several packages, over a hundred firearms and group party options, don't settle for a socially distant gathering at someone's house. You can adhere to social distancing guidelines while getting some brass therapy at our 12-lane shooting center!
Shooting is proven to be one of the best events for boosting morale, improving team-building skills and building comradery. Wouldn't your job feel so much better after getting some brass therapy and slinging some lead with your team? Of course, it would. That is why Las Vegas Shooting Center has group rates, group packages and group lanes set up just for that reason, which also includes an awesome swag bag filled with range goodies to commemorate your visit.
We've hosted groups from all over the world, such as a 20-person group from Germany who all selected the Hat Trick, which included the M-4 or SCAR-16 rifle, the Glock 19 or the HK USP pistol, and then 10 rounds out of the wonderful SASS rifle. Then a group of 10 who all selected The First Base package, including a HK MP5 submachine gun, or the MK-9 AR-style 9mm submachine gun, and of course a choice between the Glock 19 or the HK USP pistol.
If a bigger group books an event, Las Vegas Shooting Center sets up lanes just for that group, separated from the rest of the range's shooters. The group will also have their own Range Safety Officers with them to ensure everyone is being safe at all times.
Say someone on the team prefers not to shoot, that's fine too because the range itself has a rather good viewing area where the non-shooters can heckle the rest of the team. Catering is also an option for private parties to keep the motivation up for the shooting experience. Alcohol is prohibited since mixing guns and booze is about as smart as trying to hand-feed a lion in Africa.
Shooting offers a new kind of thrill, one that even a roller coaster can't replicate. Even if someone knows nothing about firearms or never cared to get involved with them, shooting firearms that many people have only seen in video games or movies is truly a must for anyone. Las Vegas Shooting Center is home to one of the few Barrett .50 calibers in the state, which can be rented alongside the offered packages – a rifle so massive that sometimes it takes two people to set up. With a blast that feels like the size of Texas and a boom that can be heard from a mile away, this rifle is one for the books, and depending on how well the shooter handles it, can be the perfect setting for that "employee of the month" picture. Speaking of pictures, its encouraged to take as many as possible during the time on the range.
Contact us today at 702-778-5872 to book range time for your team.