Why Now Is the Perfect Time to Visit an Indoor Shooting Range
It is no secret: shooting in the desert heat sucks. When the Vegas sun is pushing 108 degrees Fahrenheit during the day and a "nice" 97 degrees at night, it makes it difficult to practice without getting sun burnt or a case of the sweaty hands. With Covid-19 taking its toll on the world, its hard to find things to do while trying to keep cool and enjoy time with family and friends, but that doesn't mean the wonderful sights and sounds of target shooting have to be ignored. Las Vegas Shooting Center offers many different types of firearms, packages and groups events at our indoor shooting range.
The Benefits of Visiting an Indoor Shooting Range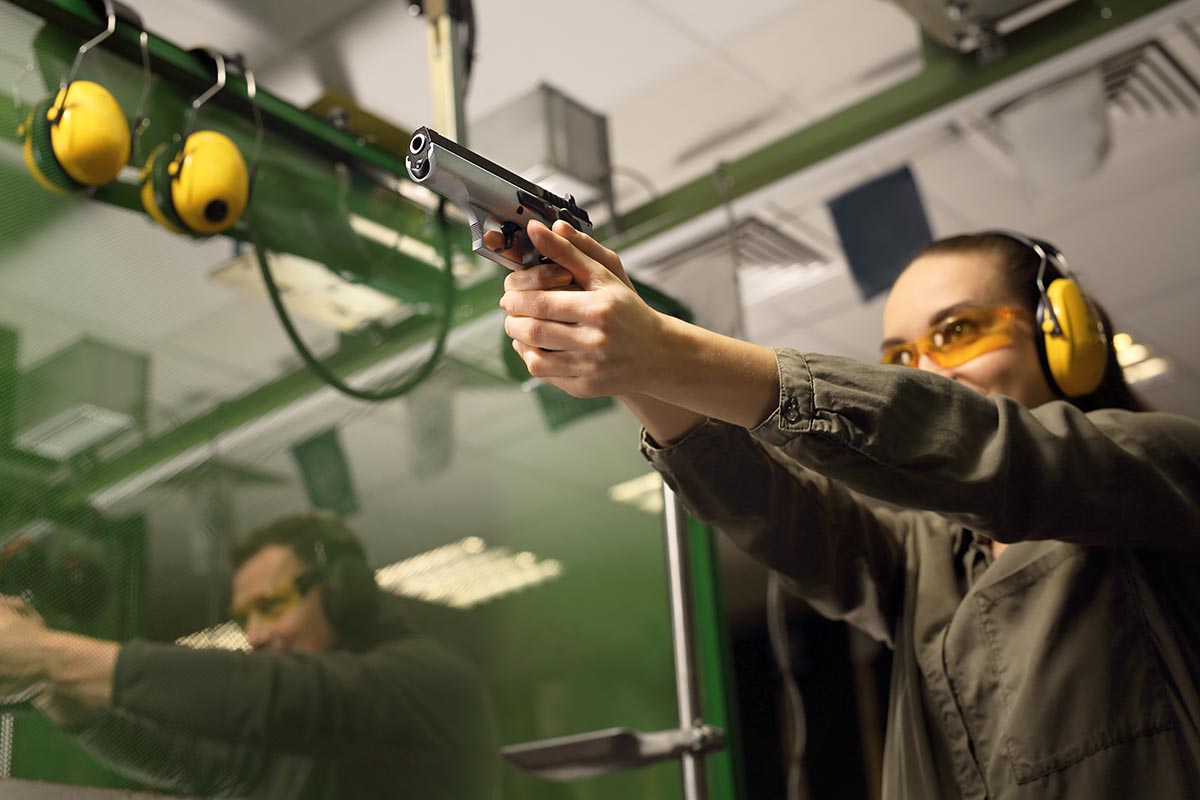 The stress of the work week, the stress of popular places being closed and, of course, the stress of staying home day in and day out can wear on anyone. Shooting has been proven to relieve stress and the tension of the day. Because shooting is 90% mental, it is a perfect outlet to clear the mind and focus on aiming and the fundamentals. Las Vegas Shooting Center provides a safe, fun environment for all ages.
Keeping social distancing in mind, LVSC allows for small group events, from shooting full autos, popular handguns, rifles, and sniper rifles, to even doing fun, challenging competitions. Those sorts of things are always sure to bring that perfect rush that comes with slinging lead and having a session of brass therapy. Seeing the brass casings and smoke fly through the air and smelling that familiar scent of gunpowder is truly an experience to behold – one definitely worth Instagram stories.
With all that brass and smoke flying in the air, Las Vegas Shooting Center has state-of-the-art trap and filtration systems to keep the air flowing and the heat out of the range. This makes for a much more enjoyable time shooting indoors rather than breathing in all the dust and heat from the desert sand outdoors. In addition to the filtration system, the range safety officers and range host are always keeping the range clean and sanitized and keeping germs and other bacteria out of the way, getting rid of that fear of being dirty, other than flash marks and bits of carbon.
Las Vegas Shooting Center also has a great selection of pistols and rifles for sale to Las Vegas locals. Background checks are taking anywhere from 1 to 3 days to come back, but that does not mean that great choices are not available. Even if you're not in the market for a new "gat piece", the retail counter has a wide selection of accessories, magazines, holsters, ammunition, non-lethal self-defense firearms, and even backpacks.
The range counter has more variety of handguns and rifles that go from novelty status, such as the Barrett .50 caliber, all the way to the practical and well-known Glock 17. Test firing is for sure something that should be done before a purchase of a firearm, and the Range Safety Officers and retail specialists are there to help with that decision.
What better way to show off to that one friend who always flaunts their new car or that trip to Cancun than blasting off a few rounds of something spectacular? Shoot something big like the above-mentioned Barrett .50 caliber, something fast like the FN P90, or something infamous like the AK-47, all of which are available to shoot, with the aid of the RSOs it's easy to look like a pro for that "Insta story".
Do you have a special occasion coming up? Las Vegas Shooting Center has got it covered with private parties, private lanes and private packages. Contact us today at 702-778-5872 to book your private party or shooting package at our indoor shooting range.