Why Is a Trip to the Indoor Shooting Range a Great Group Activity?
Have you ever been to the type of work event where Kevin from accounting hits on Karen and the biggest issue is that their names sound too much alike so it will not work out in the office? Or maybe a family outing where Aunt Janet comes along, and she just will not stop talking about how much she loved traveling in Peru? Or the dreaded friends gathering where Bill is expected to attend, and you could swear that he has never seen a toothbrush? The quick answer is yes. Far too many company, friend or family outings have been draining people for generations, and it's time to stand up against the tyranny and do something much more worthwhile.
There are plenty of better things to do with family, friends and colleagues out in the world, like escape rooms, racecar driving, golfing, or the most adrenaline-pumping, skill-building, sweet-smelling, raw power of indoor shooting ranges. Nothing builds team comradery more than slinging lead and making it rain brass while burning 30 to 100 rounds out of a fully automatic machine gun. Because it is the little things that bring groups together – or big things, like a .50 caliber sniper rifle designed to send the round a full mile out, or 1.6 KM for those on the other side of the pond who may be visiting.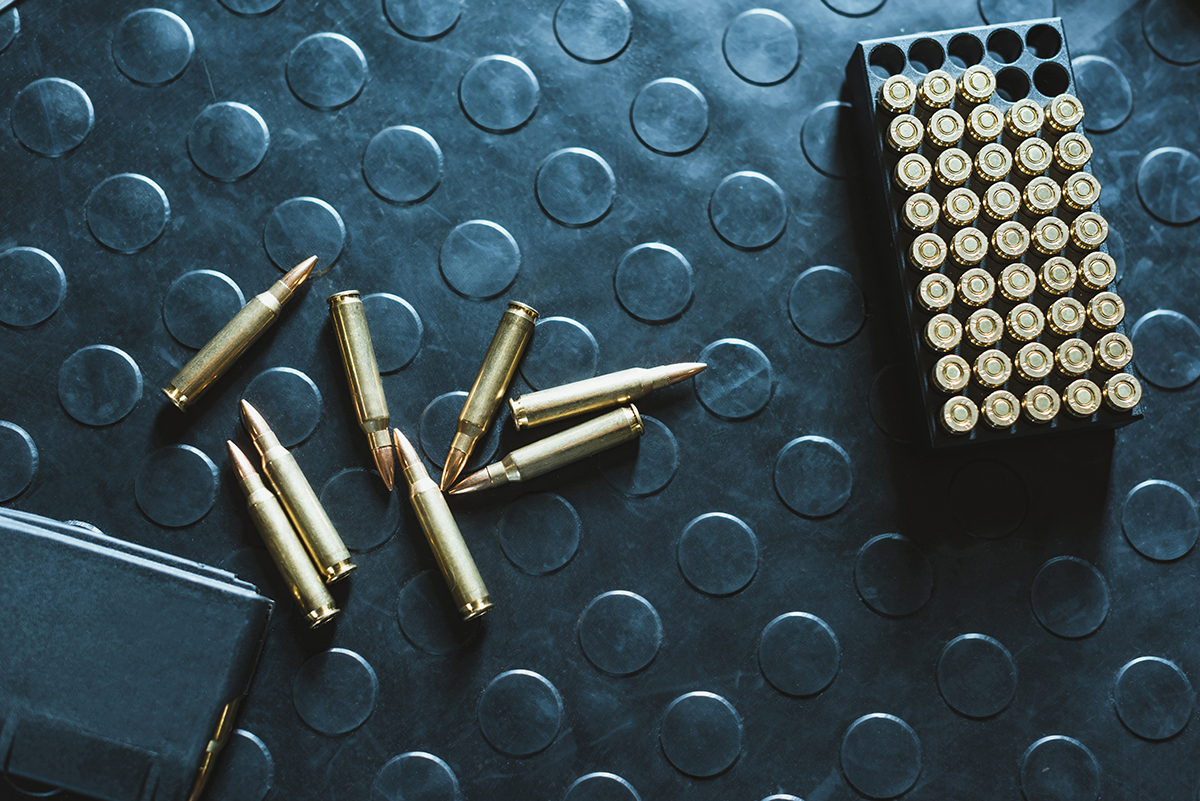 Sure, there are plenty of indoor and outdoor ranges in Las Vegas, however none of them offer the service like Las Vegas Shooting Center. Not we are equipped with a state-of-the-art air filtration system inside the range that not only filters all that nasty lead, dust and other pathogens out, but also keeps it nice and cool while people are shooting on the hot summer days. Speaking of shooting, there are so many firearms available to shoot that this article would be 17 pages long if it listed them all back-to-back, and no one has time for that.
Our packages range anywhere from shooting 2 firearms all the way to 8, not to mention adding on several other options we have available. Including the massive .50 caliber Barrett sniper rifle, or the small yet perfectly accurate 10/22 target rifle, or perhaps something quite like the SASS rifle, which is suppressed for those hush shots. Keep in mind shooting suppressed is something of a rarity and is definitely worth doing.
Fans of action movies, such as Extraction (2020), and video games such as Red Dead Redemption (2020) will also get their fill of firearm selections as well. We offer firearms like the super popular Glock 17 or a BCM variant M4 style rifle used in the above-mentioned film. Do not let that dissuade a potential shooting experience though. Shooting is for all ages, as we keep saying. For shooters from 8 to 80, it can be a great learning experience or a quick hit of nostalgia to get the blood flowing.
Arguably, picture taking is one of the best parts of shooting, and we encourage all of our guests to take as many photos as they'd like to capture this exciting experience. If they're available, the Range Safety Officers will even be able to take videos and pictures for you while the brass rains from the heavens…or an M4, basically the same thing. Even those who simply do not like firearms can enjoy the sights and sounds from behind 3-inch-thick bulletproof glass, perfect for taking pictures and video from that candid view, although most likely will still feel the vibrations.
Las Vegas Shooting Center is the one-stop-shop for all the potential or experienced shooter's needs. We strive to offer the ultimate environment where young and old can come together and learn and enjoy the amount of skill, patience and sheer joy that comes with shooting. For the brand-new shooters, the Range Safety Officers will be there every step of the way to help them along, or even the ones who just need a refresher course. Many say shooting is like riding a bike – once you've learned the skill, you can pick it back up easily no matter how much time has passed.
Visit Our Indoor Shooting Center Today
Las Vegas Shooting Center is located right across the street from the Strip, and we even offer free transportation to and from the hotel. What more could be needed, get picked up, burn some lead then head back in time for dinner? Contact us at 702-778-5872 to schedule your shooting session at our indoor shooting range.