Why It's Better to Target-Practice at Las Vegas Indoor Gun Ranges than out in the Desert
Outdoor shooting can be a fun experience, especially in the desert. Unfortunately, target practice in the desert can also be a frustrating, inconvenient and even dangerous activity. Las Vegas indoor gun ranges, on the other hand, can act as an oasis for those who want to hone their shot. As one of Las Vegas's oldest indoor gun ranges, Las Vegas shooting center invites you to cool off while you turn up the heat on your brass therapy session.
Challenges of Shooting Outdoors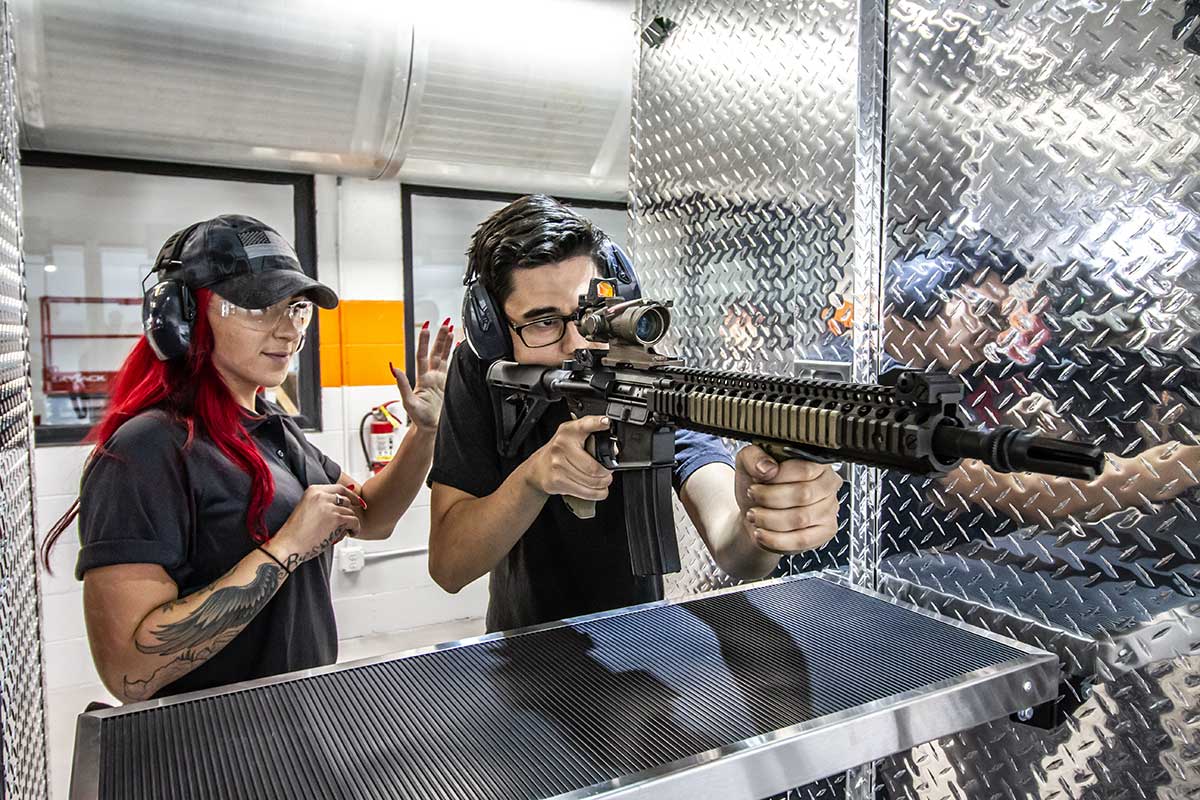 As gun lovers, we understand that any opportunity to practice your shooting is tempting. With the desert right in our backyard, Las Vegas locals and visitors are treated to a unique experience. However, there are inherent challenges in outdoor shooting that you won't encounter in Las Vegas indoor gun ranges, including:
Weather
If you've spent even a single day in Las Vegas, then we don't need to tell you how disruptive our weather can be. High temperatures and bright sunlight can make you uncomfortable within minutes, particularly those who aren't accustomed to the desert climate. Shooting outdoors means enduring the elements and whatever they throw at you.
Safety
You may think that outdoor shooting in the desert is just as safe, if not safer, than shooting at Las Vegas indoor gun ranges. Keep in mind, the desert caters to a host of activities, such as hiking and ATV riding. With social distancing limiting the ways people spend their leisure time, the desert is more active than ever with side-by-sides, dirt bikes, quads, and those canvassing the area on foot. If you, or they, aren't careful, a serious accident could occur.
Unlawful Activity
Unlike official Las Vegas indoor gun ranges, you may not be able to clearly determine the legalities of using the area for target practice. It may be illegal to unload a firearm in certain areas and you may accidentally find yourself trespassing on private property if there is limited signage posted.
Thankfully, you won't run into any of these obstacles at Las Vegas Shooting Center. Our temperature-controlled, indoor shooting range protects you from the elements no matter what the weather brings. Our facility provides you with thoroughly inspected firearms that won't malfunction and our RSOs enforce the highest safety regulations, including social distancing.
Why chance missing the mark with an unpredictable trip into the desert? Come to Las Vegas Shooting Center to enjoy the comfort, convenience and safety of our Las Vegas indoor gun range. Contact us today at 702-778-5872 to book your range time.