Why Our Firearms Experience in Las Vegas Is Great for People of All Ages & Interests
Some men and women feel at home on the shooting range, but if you're not a firearm fanatic, you may wonder if a visit to a firearms experience in Las Vegas is right for you. It's no secret that Sin City goes above and beyond to offer residents and visitors an unparalleled experience, so it should come as no surprise that a day at an indoor shooting range is second to none.
But should you go to the shooting range if you're not into guns? Visitors have asked this question time and time again only to discover that they had the time of their lives at Las Vegas Shooting Center. LVSC offers something for everyone – even the little ones!
You don't need to be a trained shooter to enjoy shooting. On the contrary, those who have never picked up a pistol or rifle before often have the best firearms experience.
Your Introduction to Our Indoor Firearms Experience in Las Vegas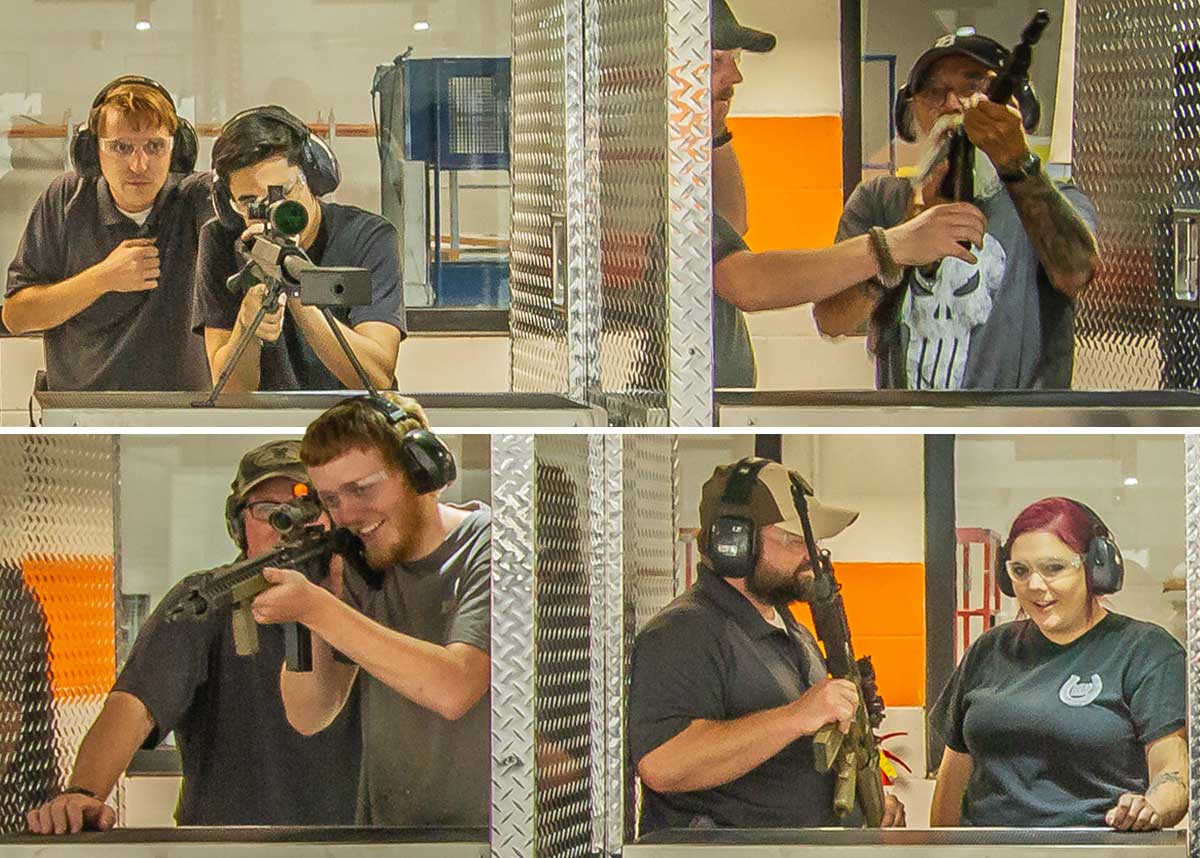 We want you to feel as comfortable and confident as possible the moment that you step into Las Vegas Shooting Center. Our highly trained team prioritizes safety above all else. If you don't want to pick up a firearm or even step foot on the range, you'll never be asked to. Our retail store and lobby viewing area allow you to join your group without needing to participate.
If you would like to indulge in our high-octane firearms experience that Las Vegas locals and visitors love, we're happy to show you the ropes. Our Range Safety Officers (RSOs) will guide you through the process from start to finish. First, they'll introduce you to the many firearm types and sizes that we offer, making sure that you're packing the right amount of firepower that fits your comfort level. Once you're locked and loaded, you'll head to the range and take aim for fun.
You'll be supervised the entire time you're on the range to ensure you're completely comfortable handling your firearm. From pistols to machine guns and everything in between, our RSOs will ensure that your brass therapy session is as smooth, safe and satisfactory as possible.
Do you have a little one joining your group? Children 8 years old and older are welcome to participate, while young ones under 8 are permitted to watch from our off-range viewing area.
All are welcome to come and experience Las Vegas Shooting Center, whether or not you have a desire to unload on the range. If you're a new shooter who would like to learn more, contact us today to speak with one of our RSOs about your first firearms experience in Las Vegas.