Las Vegas' Best Valued Shooting Experience this Holiday Season!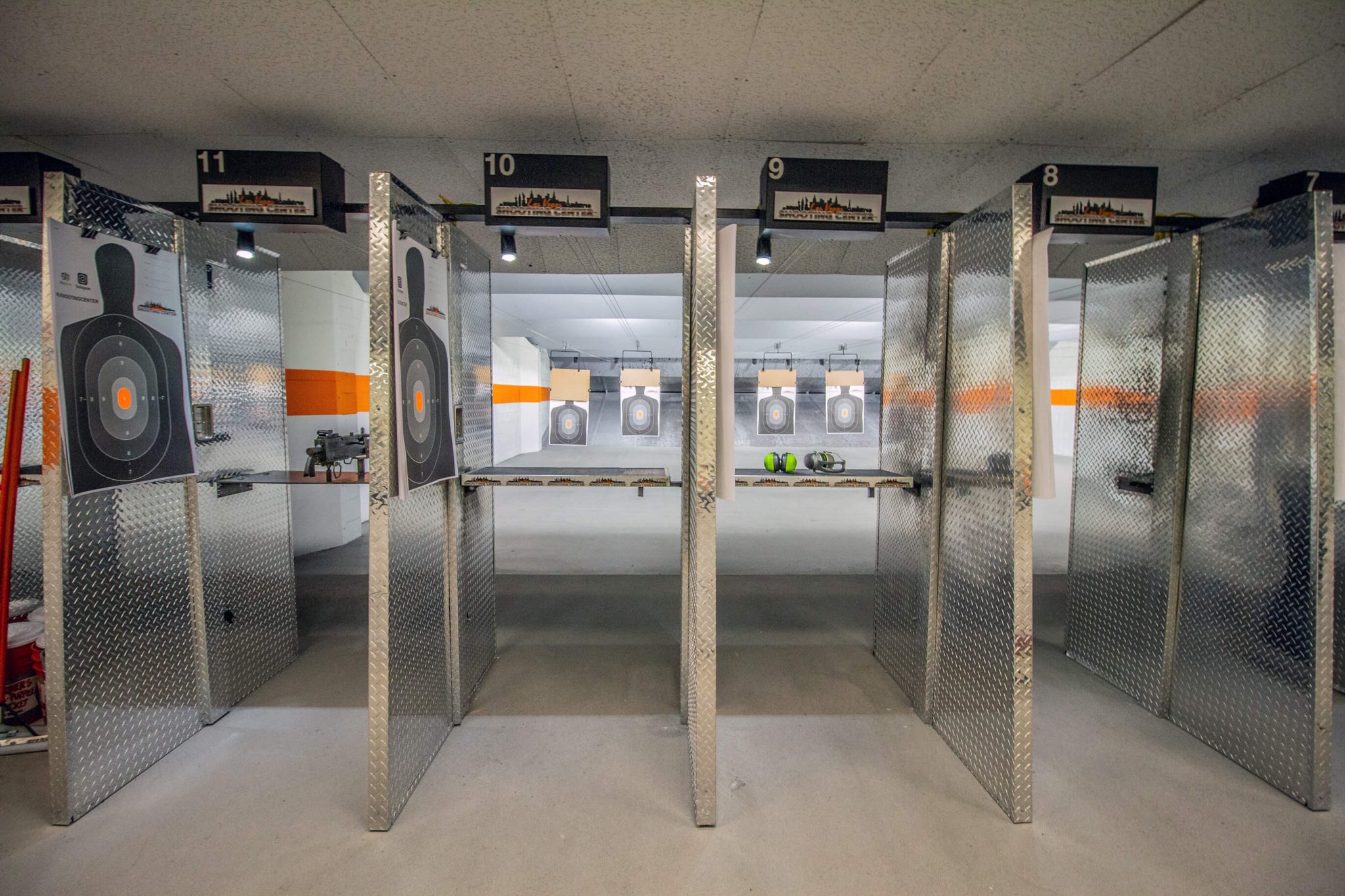 The holidays – time for marshmallow toasting, "mistletoeing", and scary ghost story telling, or however the song goes. What the holidays are also for, is blasting off some rounds that make "Carol of the Bells" stop ringing. Holidays are meant to bring people together, spread cheer across the town, and be thankful for all the good in the world. If not that, then it's a great time to take a break from work and focus on the little things, like a Walther P22. or .22 semi-automatic pistol. Or maybe focus on keeping 15 rounds into a 3-inch grouping, or perhaps sending a giant .50 caliber round down the range into the red circle in the center of the target, because it's always the little things that matter. 
Las Vegas' Most Extreme Holiday Experience
The trend here is that the holidays do not have to be the same old routine of family gatherings and listening to Uncle Bill's conspiracy stories again, while waiting for Grandma to get the roast out of the oven. It can be a time of lead slinging and brass raining at the best range in Las Vegas, Las Vegas Shooting Center. Sure, there are other ranges in town, but what better place to not only watch the game, but also take turns pinging steel with sports-like packages, such as the Touchdown. Worried about other guests cramping the range? Not to worry, LVSC offers group packages and private party reservations and catering to go along with it, making that holiday experience all the better. 
Even the Tiny Tim's and Tiny Tina's can enjoy popping off a few rounds with the Minor League packages designed just for kids, or Grandma and Grandpa who feel like giving it a whirl. Naturally Range Safety Officers, or as they're called in the business this time of year, Range Elves, are here to help you the entire step of the way in a safe, yet fun manner. This line of work usually attracts people who love shooting and firearms, giving Range Elves the ability to motivate even the biggest Grinch into getting on the shooting line. 
Say shooting may not be your preferred brand of eggnog, LVSC also offers one of the best viewing areas out of all the ranges in town! From your booked shooting area, you can feel the percussion from some of the monster firearms available, albeit from a safe area and much quieter. LVSC also has a wonderful retail area for those who do last second shopping. Anything from backpacks to magazines and to parts for customizing firearms.
Photos are also heavily encouraged, either while everyone is in their said Christmas sweaters, dressed as elves, or even one or two Santa Clauses holding AK's, its all allowed, and makes great calendars or family Christmas cards. Singing of Christmas carols is also encouraged, assuming the booms and bangs from the full auto machine guns does not cover the sound of "Jingle Bells" or "Jingle Bell Rock".
Group Fun at LVSC
Group parties are awesome and always fun, keeping in mind with Covid-19 being the Grinch of all Grinches, social distancing is still an important thing. To give an idea of how LVSC keeps everyone safe on and off the range: they sanitize everything within reach, guns, benches, stalls, and doors. The ground leading into the range has special flooring on it so it traps lead dust, brass shavings, and whatever else may get stuck to shoes during shooting. Mask wearing is still in effect and must be worn at all times on or off the range while at LVSC, and bathrooms all have antibacterial soap needed to get lead dust off, and whatever else may be on the shooter's hands. 
The Range Host and Range Safety Officers also keep their distance as much as they can while keeping everyone safe. Keep in mind that while inside the range, RSOs may touch the shooter to ensure that they are in the right area, holding the firearm properly, and keeping the shooter forward so the firearm does not jump out of their hand. Safety is their middle name, and while you're at LVSC, Range Elves won't let anything involving firearms out of their control.
Book Las Vegas' Best Shooting Experience
Contact Las Vegas Shooting Center at 702-778-5872 to get more information on group rates, parties, events, and packages, because slinging lead sounds more fun than listening to your Uncle Bill's conspiracy stories, again!