Why a Shooting Range is one of the Top Things to Do in Las Vegas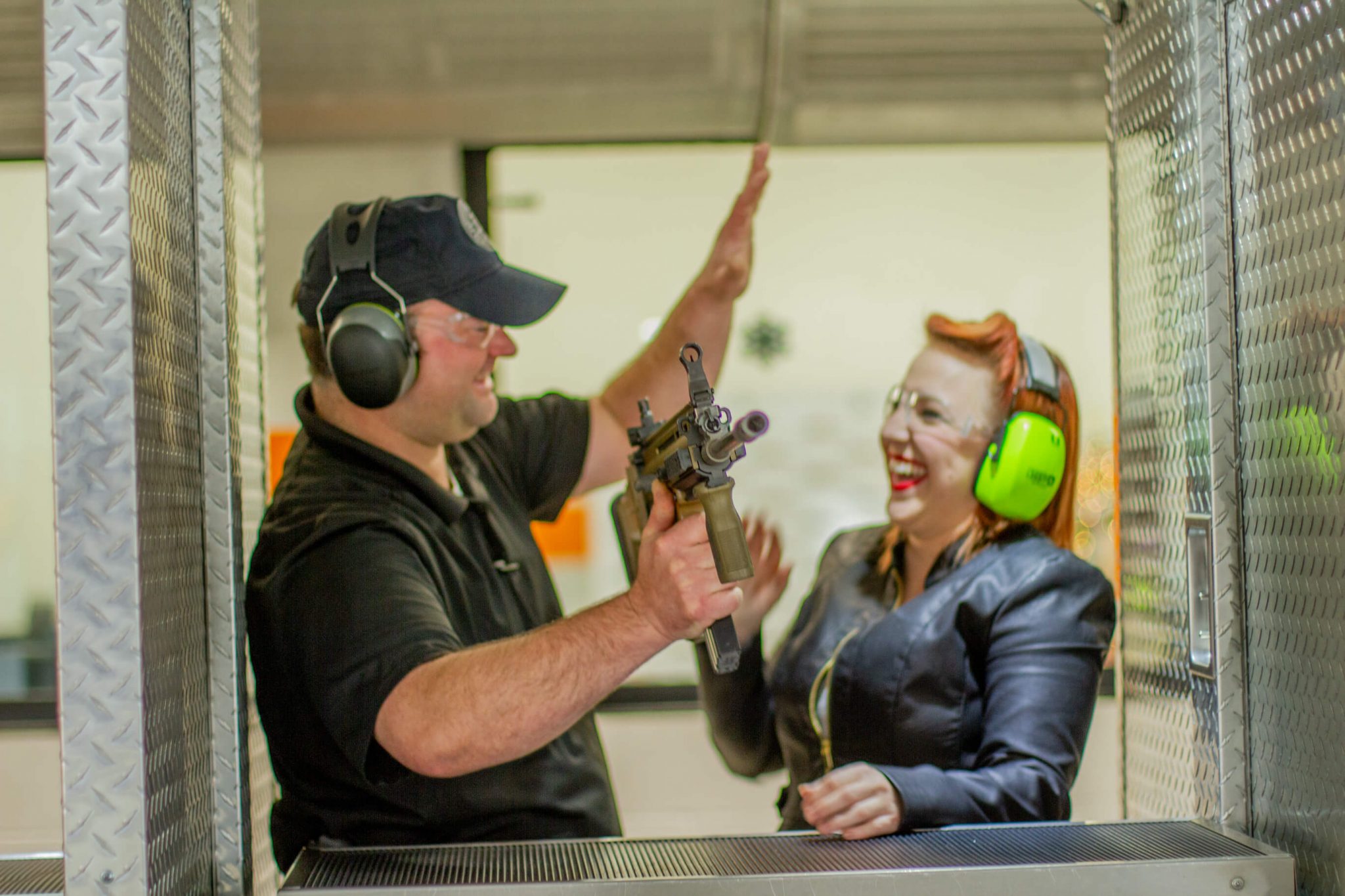 Looking for exciting things to do in Las Vegas? Stop by the Las Vegas Shooting Center for an exhilarating experience.
We offer multiple gun range packages and provide a safe, welcoming environment. Here are a few reasons to add the Las Vegas Shooting Center to your list of must-dos.
⦁ We're Located Close to The Strip
The Las Vegas Shooting Center is located a few minutes from The Strip and famous attractions like Allegiant Stadium and T-Mobile Arena. We even offer free transportation to and from any hotel on The Strip when you purchase a package of $100 or more.
⦁ We Provide a Fun Experience for All Ages
When searching for things to do in Las Vegas, it's hard to find an experience that your whole family will enjoy.
Our goal is to create a memorable time for shooters of all ages and experience levels. Even inexperienced shooters will enjoy unleashing their inner gunslinger in a safe environment under the guidance of our experienced instructors.
Want to give your kids an afternoon they'll never forget? Check out our Minor League package; it's perfect for children as young as 8 years old and includes less powerful firearms suited to their smaller size.
Children under 8 or anyone who isn't shooting are welcome to stay and observe.
⦁ We Offer a Variety of Firearms
You aren't limited to one or two firearms at the Las Vegas Shooting Center. We have a variety of pistols, rifles, semi-automatic weapons, and machine guns. Choose the package that includes your favorite guns or the ones that you've always wanted to fire. Or, customize your package by adding extra ammo or another firearm.
⦁ We're Known as One of Las Vegas' Most Extreme Experiences
Feeling the raw power of an AK47 or SASS rifle is an experience like no other. Our customers find that booking one of our gun range packages are one of their most extreme activities during their time in Las Vegas.
Our packages are a terrific value and include your target and ear and eye protection.
Ready to schedule your shooting session? Contact us today to book your package!