Host a Memorable Vegas Bachelor Party at LVSC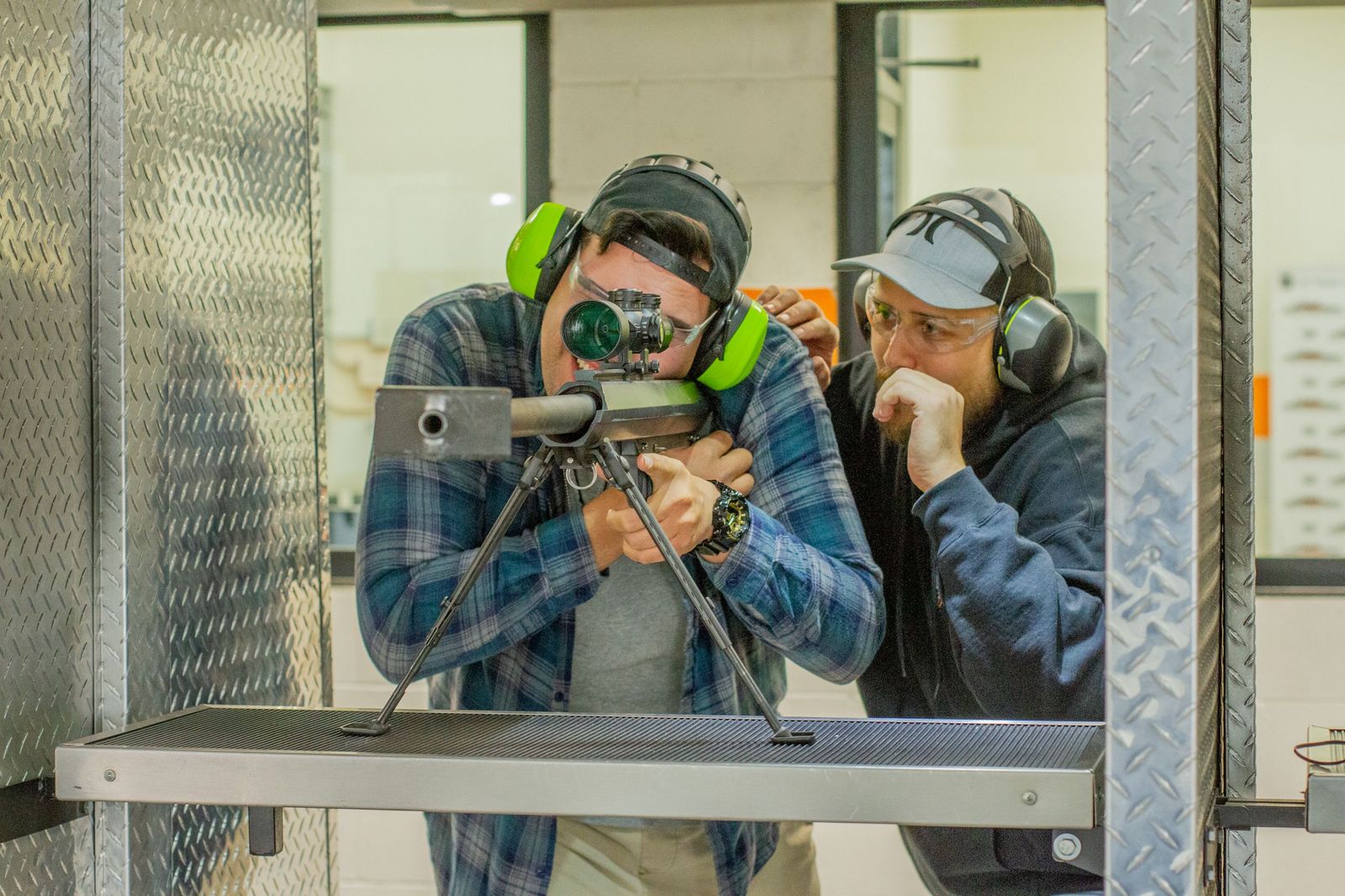 Planning a bachelor weekend in Vegas and want to make sure the celebration is full of thrills and brass therapy? Hold your Vegas bachelor party at one of Las Vegas's most EXTREME experiences, Las Vegas Shooting Center!
Las Vegas Shooting Center is a terrific venue to host an exciting bachelor party. We offer plenty of adrenaline-pumping brass therapy gun range sessions that are unlike any other activity on the Vegas Strip.
What to Expect
When your group arrives at Las Vegas Shooting Center, we'll get you checked in and ready to shoot. If you haven't selected your shooting packages, we'll go over your options and help you pick firearms that are suited to each attendee's experience and shooting preferences.
If anyone in your group doesn't want to shoot or just needs a few minutes of rest, we have a comfortable lobby with TVs to enjoy sports and firearm channels. There's also a viewing area where non-shooters can watch the excitement.
Why Choose Las Vegas Shooting Center for Your Vegas Bachelor Party?
At Las Vegas Shooting Center, we're committed to creating a memorable party for bidding farewell to singlehood. Let us help you work out the details of your party; we can help you arrange food, non-alcoholic beverages, and swag bags for your party. We also offer free transportation to and from our range from any hotel on the Strip.
We welcome photography and encourage our customers to take lots of photos and videos. After all, where else will you have a chance to pose with and experience the firearms from your favorite movies and video games?
Las Vegas Shooting Center has a variety of shooting packages that you can customize to your party's needs. Our package options include rifles, pistols, long rifles, snipers and machine guns.
All our packages include your ear and eye protection and your targets. You can even double your ammo to prolong your shooting session for an additional fee. Many packages also include a free t-shirt for your crew to keep as a souvenir.
Book Your Vegas Bachelor Party at LVSC
Ready to make the arrangements for your Vegas bachelor party? Contact us online or give us a call at 702-778-5872 today to reserve your range time and work out the details for your party!