How an Indoor Shooting Range Can Ensure Your Safety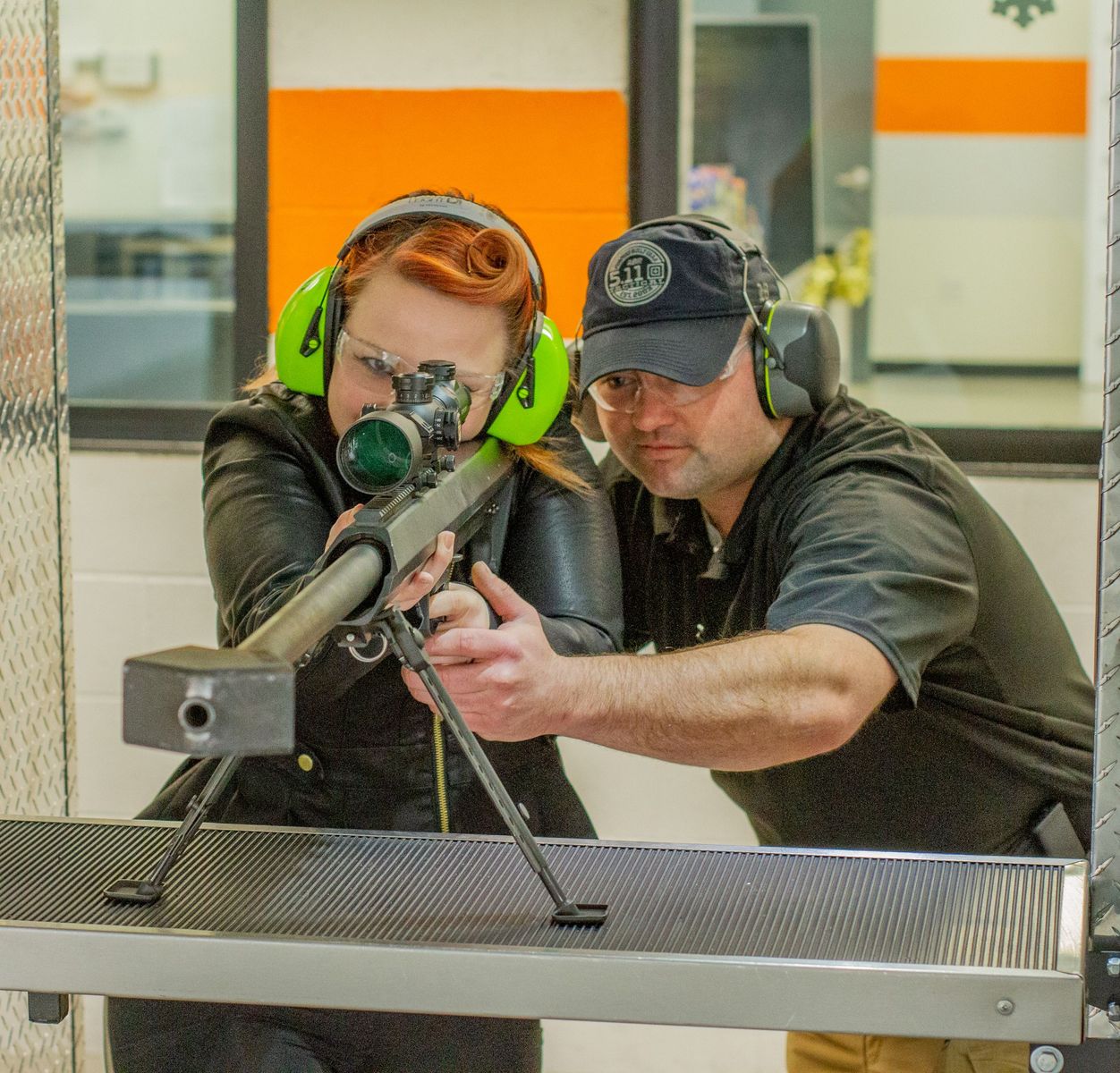 Indoor shooting ranges are among the safest places on the planet to practice your firearm skills in. But before you get your much needed brass therapy sessions on, remember, the number one rule of the gun range is always safety first!
Understanding what safety measures your local indoor shooting range has implemented is key to maximizing your safety in a shooting range.
Here are some leading ways an indoor shooting range can and should ensure your safety.
1. Range Safety Officers (RSO)
A range safety officer is an individual responsible for overseeing the safety of the people using the indoor shooting range.
They offer basic training in gun safety and indoor shooting range guidelines before individuals get into the gun range.
Some of these rules include:
Keeping your finger on the trigger until ready to fire
A gun should be unloaded until you are ready to use it
Making sure your firearm is pointed in the right and safe direction to shoot
Having proper grip when firing
These are key measures for an indoor shooting range to ensure your safety. RSOs help limit the risk of incidents, meaning you get to enjoy your shooting experience.
2. Ear and Eye Protection
It's no secret, guns can be extremely loud. Reflection of sound waves, especially from a gun, can be harmful to your ears. An indoor shooting range (in particular) offers protective gear to shield you from such reflections. Besides the shutter-proof glass that acts to protect your eyes, noise-canceling headphones also help protect your ears.
3. Surveillance
Gun range officers can't be in multiple places simultaneously; and this is where security cameras come in handy. Security cameras play a significant role in ensuring that what would have typically been missed is recorded and averted before damage is done.
Cameras have proven to be a great resource in catching what the human eye would otherwise have missed and, in turn, these solutions save lots of human lives.
4. Design
Proper structural designs ensure that risks such as lead poisoning are addressed, especially in an enclosed space. The design is a key element in the installation of ventilation systems. Careful considerations in the construction phase help shield you from the harmful lead emitted or dispersed when a gun is fired.
Design is also essential in preventing accidents mainly due to ricochet. Indoor shooting range designs take into account such issues—where the bullets fired are absorbed and/or redirected so as not to veer off the course and cause harm. All these measures aim to ensure your safety in the indoor shooting range.
Best Indoor Shooting Range in Las Vegas
Take your shooting experience to the next level at one of Las Vegas' most extreme experiences! Make the most of the best firearms on the market with trained staff in a safe indoor shooting range. Shop from our fully stocked retail firearms, safety gear and accessories store. Contact us by filling out this easy form or giving us a call at 702-772-5872 today!