4 Great Shooting Range Tips For Beginners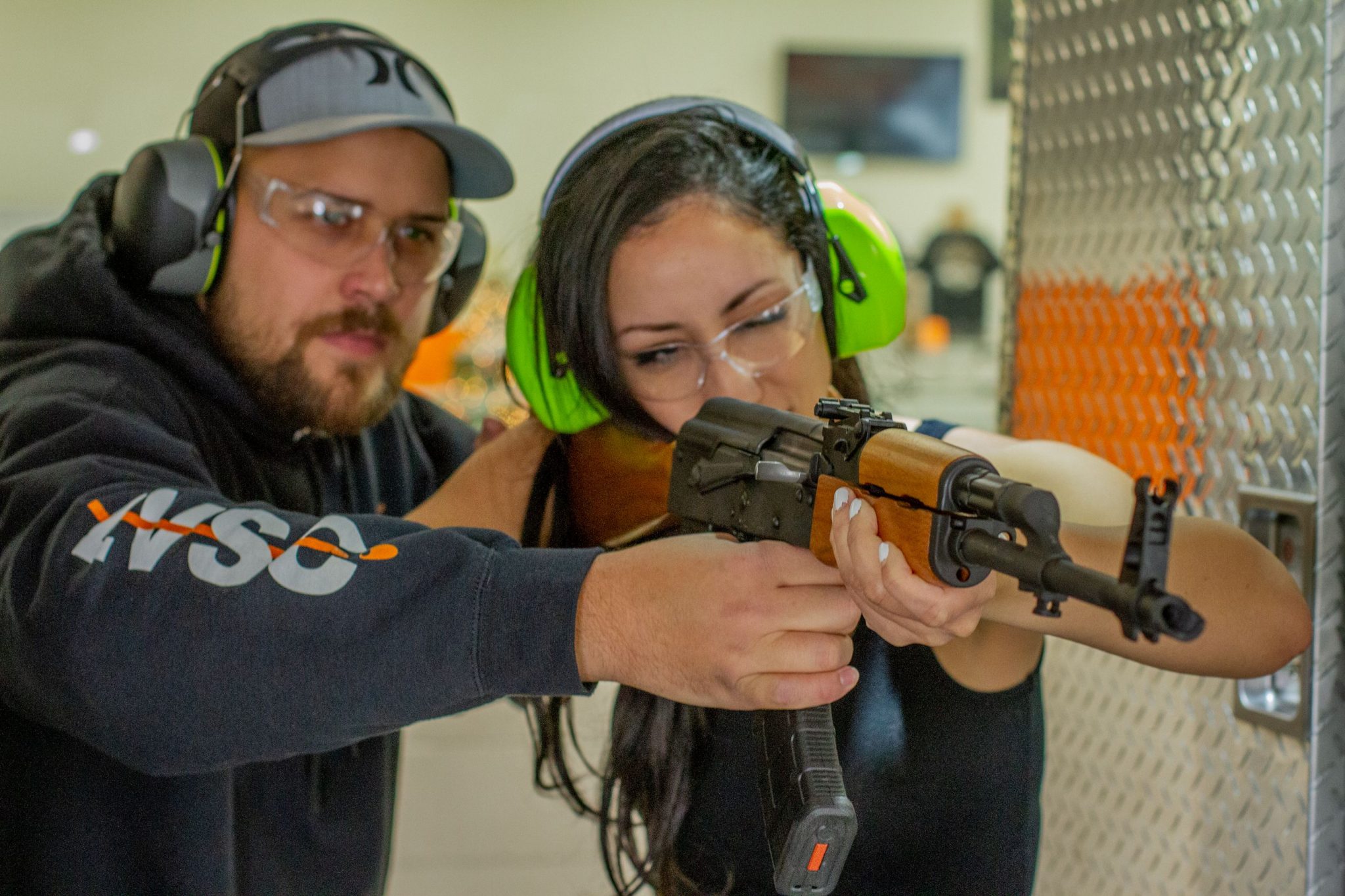 A visit to the shooting range can be an exciting experience not only for first-timers but experienced pros too. Not only does it give you the chance to get up close and personal with some of the most powerful firearms on the market, but also allows you to practice your aim and bond with other gun enthusiasts. However, if it is your first time going to a shooting range, then you're most likely a bit nervous about what to expect.
But worry not! In this guide, we will share a few beginners shooting range tips to ensure your experience at the gun range isn't just safe, but also tons of fun. Let's jump right into it.
1. Wear The Right Attire
When visiting a shooting range to practice your aim, it is imperative to be as comfortable as possible, and this starts right from your choice of dressing. For this reason, it is recommended to wear comfortable closed-toe shoes to ensure your feet are relaxed and provide a good stance. You may also want to wear a short or long-sleeved shirt that will allow you to move freely and shoot the firearm of your choice in a comfortable and firm position.
2. Select An Appropriate Firearm
If you're visiting a shooting range for the first time, it is easy to feel overwhelmed by the sheer number of different firearms at your disposal. However, if you have no previous shooting experience, it is advisable to start with a smaller version of a larger firearm. A good choice would be a Five-Seven Pistol since it'll be a lot easier to handle and less intimidating compared to a rifle or a submachine gun.
3. Bring A More Experienced Friend Or Mentor
Developing confidence when handling firearms takes time and experience, so it's always a good idea to bring an experienced friend with you if you're a first-timer to a shooting range. Not only will they help you choose the right firearm and give you tips on gun handling and posture, but their mere presence can be very comforting. Group packages for private events such as team-building competitions and other group outings are also available for booking at LVSC.
4. Try To Avoid Emotional Burnout 
As with any task that is done repeatedly over a short period of time, shooting hundreds of cartridges back-to-back can leave you feeling fatigued after a while. This is likely to lower your concentration thus leaving you susceptible to error in your next session. Therefore, avoid rushing through your firearms training on your first visit to a shooting range. For best results, visit the gun range occasionally to practice your aim at your pace in a safe and professional environment. LVSC offers the best valued shooting range packages in Las Vegas, always offering you more ammo for your money.
Shooting Range Tips from the Pros
Las Vegas Shooting Center offers a safe and inviting indoor shooting range that is ideal for beginners of all skills and ages. Our highly-skilled and capable staff is also always on hand to help instruct you on the latest firearm safety tips as well as other shooting range tips that will be sure to help you improve your aim over time. Book your range time online or by phone at 702-778-5872 to get started today.