Why LVSC is One of the Top Las Vegas Tourist Attractions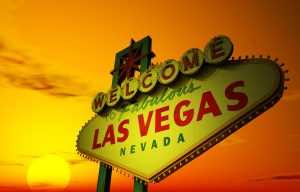 Las Vegas has tourist attractions for practically every interest! Whether you enjoy thrilling excursions, want to try something new, or have an interest in learning more about firearms, Las Vegas Shooting Center is one of Las Vegas' top tourist attractions. Here are a few reasons LVSC is a must-stop tourist destination during your Vegas trip.
LVSC Has a Variety of Guns to Use at Our Shooting Range
At LVSC, our guests aren't limited to a handful of firearms for their range time. Instead, we have multiple types of firearms to practice with, including rifles, pistols, sniper rifles, and machine guns. This ensures that we have a gun for every visitor's shooting level and personal preferences.
We also have firearm packages available for visitors who want to try multiple guns. The Touchdown package is a comprehensive option that includes rifles, a pistol, and a long rifle.
Our shooting range can even accommodate children as young as 8 years old with our Minor League package that includes a .22 pistol and .22 rifle. This makes LVSC one of Vegas' top family tourist attractions for groups seeking a thrilling outing.
We're Conveniently Located Near Other Vegas Attractions
LVSC is located next to the Las Vegas Strip, near Allegiant Stadium and T-Mobile Arena. Our location is close to a lot of the top Vegas tourist attractions, making it ideal for visitors looking to make the most of their time in Las Vegas.
You won't have to spend hours of your vacation on travel time to our facilities. With the purchase of a $100 shooting package, we'll even provide you with free transportation to and from any hotel on the Strip.
Our Shooting Packages are an Excellent Value
We take pride in offering one of the best values in Las Vegas. While our prices aren't necessarily the cheapest, you get the most ammo for your money at LVSC. All of our shooting packages include your target and ear and eye protection, and we're happy to customize your firearm package to your preferences.
Our facilities are climate-controlled and include twelve 25-yard shooting lanes arranged in an open configuration. We're the ideal spot to host your next Las Vegas event, including team-building events and bachelor and bachelorette parties.
LSVC can assist with your party planning and even arrange for a caterer to provide food and non-alcoholic beverages at your event.
Schedule Your Visit to one of Las Vegas' Top Tourist Attractions
Stop by LVSC to learn why we're one of the top Vegas tourist attractions. Visit us online or give us a call at 702-778-5872 to schedule your brass therapy session today.