The Top Reasons LVSC is the Best Indoor Shooting Range in Las Vegas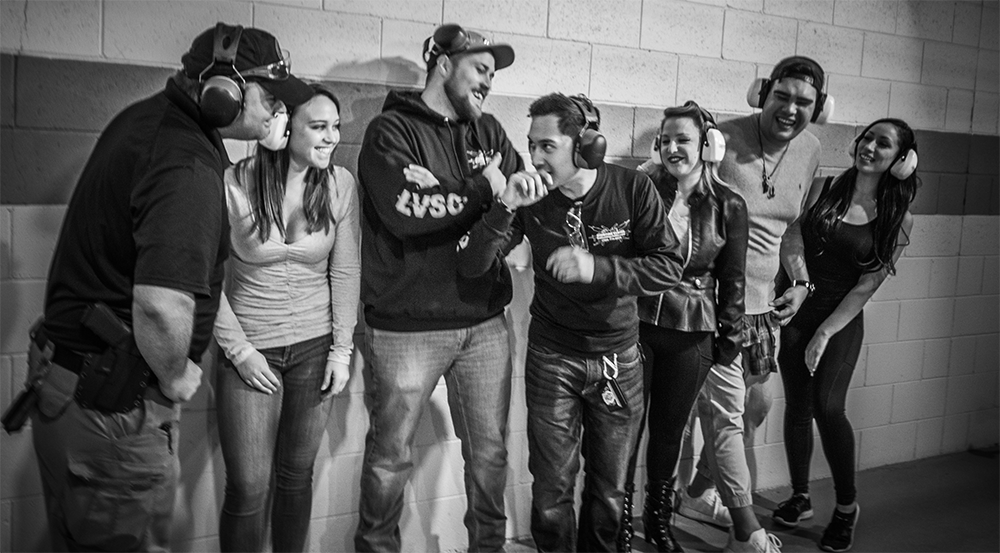 When you visit the best indoor shooting center, you're in for a thrilling experience complete with exciting firearms and help from our team of experts. At Las Vegas Shooting Center, we strive to create a safe, memorable facility for novice and advanced shooters. Here are a few reasons LVSC is the best indoor shooting range to visit in Vegas.
We Can Customize Your Firearm Package
At LVSC, we understand that every customer's shooting preferences are different; to ensure we can accommodate all our clients, we offer a variety of firearm packages and add-ons.
Practice with your favorite pistol or experience the raw power of a machine gun. We even offer packages with less powerful firearms that are ideal for kids.
Our Facilities are Perfect for Your Group Outing
If you're in Vegas for a bachelor or bachelorette party or just want to arrange a unique team building experience, LVSC is the best indoor shooting range for your event.
We provide free transportation (with a purchase of $100+, call us for details) to and from any hotel on the Strip so that your group doesn't have to worry about hailing multiple cabs or coordinating arrival times.
Your group will receive our full attention, and we'll also help arrange food and beverages for your party. Our group shooting packages are fully customizable to suit your group and your budget. We can even provide souvenirs for your event.
We Offer the Best Value in Las Vegas
Our goal is to provide the best shooting experience for your budget. While our prices may not be the cheapest, we offer the most ammo for your money. With many of our packages, we allow you to double your ammo for a small charge.
Your shooting package always includes supervision from our experienced team; whether you're learning how to shoot a firearm or need tips for improving your accuracy, we'll be there to help. Every shooting package includes ear protection and targets to ensure you're protected during your shooting session.
LVSC's facility is climate-controlled and newly remodeled. You'll have an inviting, comfortable setting to experience one of Las Vegas's most exciting experiences.
Experience the Best Indoor Shooting Range in Las Vegas
Ready to see first-hand why LVSC is the best indoor shooting range? Contact us online or by phone at 702-778-5872 to reserve your range time today.