Group Activities in Las Vegas: Indoor Shooting Range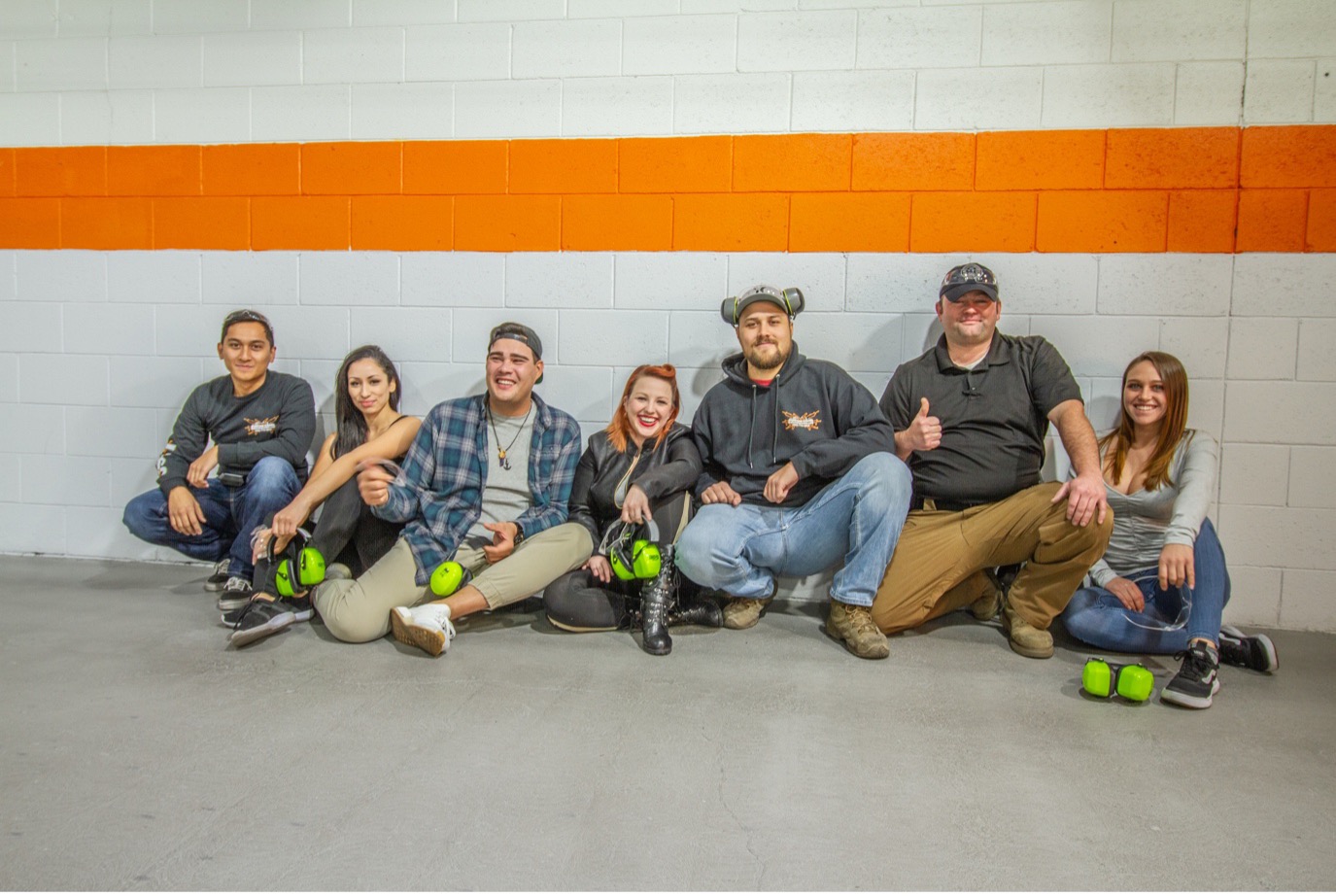 Las Vegas is renowned for its laidback lifestyle and the parties that don't stop. With so much on offer, the city is an excellent place to visit in a group. It offers a range of attractions and activities that allow you to kick back and enjoy some easy-going camaraderie. Next time you visit Vegas in a group, have these fun activities on your bucket list:
Have a Day Out in the Desert
There's no better way to check out Las Vegas' natural surroundings than visiting the surrounding desert. You can enjoy multiple group activities in Las Vegas, from riding dune buggies to touring the Valley of Fire State Park. Your group will appreciate Vegas' resilience and sheer determination to keep shining despite being smack in the middle of a desert.
Check Out the Hoover Dam
The Hoover Dam is arguably one of America's most iconic engineering feats and is only 45 minutes from downtown Vegas. Take your group on a tour of the engineering marvel and get the opportunity to enjoy panoramic views of Lake Mead.
Some of the incredible scenery in Las Vegas is best seen from the water. So, as you visit the Hoover Dam, schedule a rafting tour down the Black Canyon. On this all-day outing, your group will have the opportunity to tour Las Vegas' natural surroundings.
Have Some Adrenaline Rush at SpeedVegas
If your team comprises adrenaline junkies, a visit to Las Vegas would be incomplete without hitting the racetrack at SpeedVegas. Located ten minutes outside the city with an incredible desert backdrop, the racetrack is excellent for all types of four-wheeled adventures. Whether you love go-karting or racing ATVs, you'll find it all here.
Explore Nature at the Springs Reserve
Does your team want to learn more about the Mojave Desert without venturing too far from the city? If so, organize a group tour of the Springs Reserve. The 180-acre park is in the middle of Las Vegas and teems with native wildlife such as desert cottontail rabbits, antelope squirrels, and desert tortoises. A lush botanical garden offers an excellent albeit brief escape from the scorching Nevada sun.
When visiting the Springs Reserve, your team will also get a glimpse of Las Vegas before the lights and glamor we associate it with today. Moreover, there are endless hands-on activities and event spaces where you can execute whatever team bonding ideas you have in mind.
Hit the Shooting Range
Las Vegas is home to some iconic outdoor and indoor gun ranges. They are a short distance off the Strip for your convenience. Stopping by can be a fun group activity, thanks to the variety of shooting packages available. You can even organize an impromptu target shooting contest with your buddies.
Final Thoughts
There's so much to do and see in Las Vegas, regardless of where you are in the city. And what better way to cap off your group outing than visiting the Las Vegas Shooting Center? The gun range is the best place to be if you and your pals love to experience some of the most powerful firearms. Book your visit to savor Vegas' most exhilarating experience.