5 Exciting Things to Do for Your Las Vegas Bachelor Party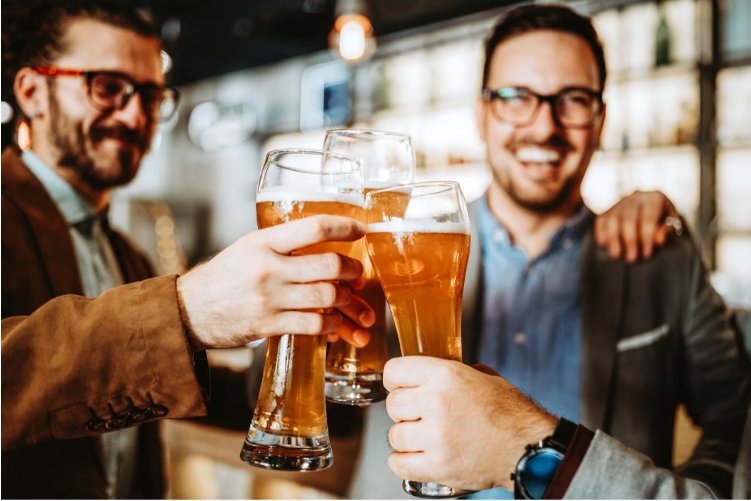 Bachelor parties are a time-honored tradition. In fact, the tradition goes back to ancient Sparta, where Spartan soldiers would celebrate in their friend's honor the night before they got married. Today, bachelor parties have a reputation for being raucous, wild, and filled with drunk and disorderly behavior.
Of course, the fun can get out of hand. But plenty of men have low-key celebrations that are still fun and exciting. And Las Vegas, as the entertainment capital of the world, has all this.
So, here are some exciting ideas for your Las Vegas bachelor party.
1. Sky Jump Off the Strat
Think about it: an open-air leap from 829 feet with you hurtling to the ground at 40mph. It's a scream-inducing experience that will have your heart thumping in your chest. The Strat has always been a popular destination for stag parties.
Located at the north end of the Vegas strip, you'll be treated to luxurious hotel rooms and heart-racing thrills. Ascend to the stratosphere for the world's highest commercial decelerator descent. Your body will produce endorphins and adrenaline that will make your last day as a single man that much more memorable.
2. Go Shooting
Do you like to shoot guns? Now, here's a different party experience for you and the guys. Las Vegas shooting ranges are some of the best in the world, with ranges that cater to all levels. Doesn't matter if you're a seasoned shooter or have never held a firearm before; there is something for everyone in Las Vegas. Test your aim with handguns, shotguns, and rifles at the Las Vegas Shooting Center. You'll find every weapon you've ever wanted to try at this Las Vegas shooting range. A gun range Las Vegas bachelor party is an adrenaline-pumping activity that will bring you and your friends closer together.
3. Try Your Luck at the Casinos
Of course, you've heard of Caesar's Palace. Las Vegas is famous for its casinos. Sin City houses over 100 casinos, which means you're never far from the action. Try your hand at slot machines, poker, and blackjack. But remember, the house always wins. But who knows, you might even win big!
4. Helicopter Ride Over the Strip
See the strip from a whole new perspective aboard a helicopter. It's the perfect way to take in the stunning views Sin City has to offer.
Better yet, fly a fighter jet and live out your Top Gun fantasy. Sky Combat Ace allows you to experience the rush of piloting a combat plane through the skies. You'll, of course, be paired with an expert instructor who'll help you perform epic stunts and simulate aerial dogfights.
5. Hit the Nightclubs
There's nothing quite like a Las Vegas pub crawl. From discreet clubs to poolside bottle side specials, every major hotel in Sin City has something special to offer. There's a variety of options depending on what you're looking for. Hit the dance floor or go on a bender and find out why the Hangover movie was inspired by true events.
You can never go wrong with holding a bachelor party in Las Vegas. Whether you're an all-out party crew or looking to swap out the R-rated thrills for some shooting range activity. The city is full of beautiful resorts.