Spring Break Excursions (Like Visiting a Vegas Gun Range!)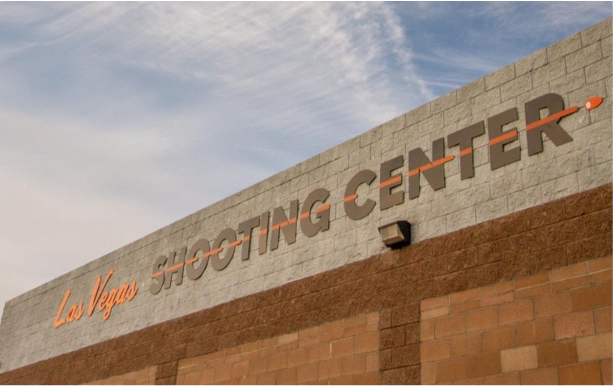 If you're planning to travel to Las Vegas during Spring Break, you're in for a fantastic time. Springtime in Las Vegas typically comes with plenty of activities that attract families, friends, and college students.
With lots of fun parties and excursions happening all over Las Vegas during this season, you're guaranteed a memorable time during your stay. If you're wondering where to start when visiting Las Vegas this spring, here are some ideas to try out.
Party With Other Revelers at Encore Beach Club
Encore Beach Club hosts one of the biggest pool parties in Las Vegas during Spring Break. Hundreds of revelers from all over the country descend on the 60,000-square-foot day club to experience electronic music from an eclectic lineup of some of the most acclaimed DJs in the world as they swim, dance, and enjoy cocktails.
The venue has numerous gaming areas by the pool, VIP tables with bottle service, and daybeds for attendees to relax in as they soak in the Florida sun.
Catch Breathtaking Views of the Strip From a Vantage Point
It's no secret that Las Vegas offers some of the most magnificent views of any city in North America and the world. With its bright lights and glitzy skyscrapers, Las Vegas is absolutely stunning when viewed from above.
So, if you're planning to visit the "City of Lights" this spring, you should sign up to catch some aerial views of the city from a vantage point such as the Stratosphere Observation Deck. Alternatively, if you want a more thrilling sightseeing experience, check out the High Roller Observation Wheel at the LINQ.
You'll not only be able to catch some breathtaking views from this point but also enjoy some shopping and dining at this mega-complex.
Check Out Some Beautiful Artworks at a Museum
When most people think of Las Vegas, the images that come to mind are those of opulent casinos, glamorous buildings, and flashing lights. But did you know that "Sin City" is also home to some of the most acclaimed museums in the country?
If you're an art and history enthusiast, you should check out the Las Vegas Natural History Museum. The facility has ten galleries showcasing some of the most captivating anthropological, cultural, and live exhibits worldwide.
Another great museum to check out is the Mob Museum which showcases the history of the mafia in the history of the nation. Here, you'll get to learn about the different facets of organized crime through video exhibitions, artifacts, and interactive exhibitions.
Practice Your Marksmanship at a Gun Range
Suppose you're a firearms enthusiast visiting Las Vegas, what better way to spend your afternoon than firing some of the most sophisticated guns in the market today at a Vegas gun range? The Las Vegas Strip is home to some ultra-modern shooting ranges, including the Las Vegas Shooting Center (LVSC), which is popular with residents and tourists alike.
This facility, located a short distance from the Las Vegas Strip, offers a world-class shooting experience in a safe and comfortable environment. So, drop in with friends during your stay in Nevada and experience what it's like to fire some of the most coveted guns today, including semi-automatic rifles, pistols, machine guns, and submachine guns.
Don't worry if you have little or no experience with guns. The friendly and competent staff at LVSC are always on hand to provide you with the necessary instruction and guidance to ensure your Vegas gun range experience is fun and safe.
Wrapping Up
Spring Break is one of the most exciting times to visit Las Vegas as the city comes alive with plenty of activity. If you're planning a trip to the city, visit Las Vegas, and check out Las Vegas Shooting Center for a truly memorable Vegas gun range experience.