Day Fun in Las Vegas: Shooting Range, Escape Rooms, & More!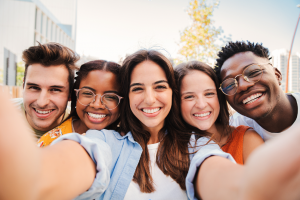 When planning a trip to Las Vegas, you'll undoubtedly have so much on your to-do list. The city is renowned for its vibrant and world nightlife, so you might think nothing happens during the day. However, beyond the Strip and its casinos, there are numerous family-friendly activities. Here's a look at some must-do daytime activities in Las Vegas.
Visiting a Shooting Range
If you love the thrill of gunfire, a Las Vegas trip will be incomplete if you don't check out a few of its shooting ranges. There's always a Las Vegas shooting range close to you, so don't hesitate to visit and have some high-adrenaline fun. The best part is that you'll enjoy the experience, whether a newbie or an experienced shooter. Most ranges have instructors and trainers and allow you to tag your kids to shoot alongside you. 
Watch a Daytime Show
There's always an abundance of stage shows in Las Vegas. Most are family-friendly and are performed during the day, so you won't have to worry about missing out on the fun if you are not a night crawler. Some exciting daytime shows you don't want to miss include Nathan Burton's Comedy Magic and Murray the Magician. Tickets to these shows can be bought online or at the venues' box offices. 
Indulge in the Pop Culture at Madame Tussauds 
If you love indulging in celebrity culture, there's no better place to visit than Madame Tussauds. The venue is one of the most popular attractions in the city, and it's easy to see why. Here, you'll make lifetime memories by taking photos with your favorite musicians, actors, athletes, politicians, and film characters. 
Zipline in Downtown Vegas
If you don't fancy visiting a Las Vegas shooting range but you're an adrenaline junkie, you'll love ziplining above the city with Slotzilla. The incredible attraction provides incredible views of Las Vegas from eleven stories high. Perhaps in tribute to Vegas, Slotzilla is a slot machine-inspired zipline popular among visitors with kids. It provides a unique view of the city, more so Fremont Street. What's more, you can race your family or friends, making the zipline one of the most thrilling Vegas attractions. 
Ride the High Roller Ferris Wheel
Looking to get a bird's eye view of Las Vegas? The High Roller Ferris wheel at the LINQ is a must-visit. It is the tallest observation wheel in North America, and taking a ride is a memorable daytime fun activity. The Ferris wheel has pod-like cabins that provide cozy seating. 
If you're worried about the Vegas heat, the pods come air-conditioned. Ticket prices are affordable at around $35 per person. If you're a Vegas resident, you'll love the 20% discount offered to locals. The best part is that drinks are complimentary. 
Stroll Through an Indoor Garden
For visitors who love the beauty, colors, and intricate designs of botanical gardens, a stroll through the Bellagio Conservatory & Botanical Gardens is a must. Here, you'll be dazzled by the enchanting floral displays, plant life, and water features. Every flowering season, the 14,000-square-foot garden features unique designs matching the season. 
Final Thoughts
Las Vegas is among the most visited American cities, and it's easy to see why. Whether you're a first-time or frequent visitor, you'll be intrigued by the endless attractions, which extend beyond the glitzy nights. Daytime visitors can also enjoy a piece of the cake because there's so much to indulge in. 
If you love gun ranges, visiting the Las Vegas Shooting Center should be on your to-do list. We pride ourselves on offering Las Vegas' most extreme experiences and look forward to having you. Book today to experience absolute thrill and adventure during your next Vegas trip.