Las Vegas Shooting Center: The Ultimate Gun Range Adventure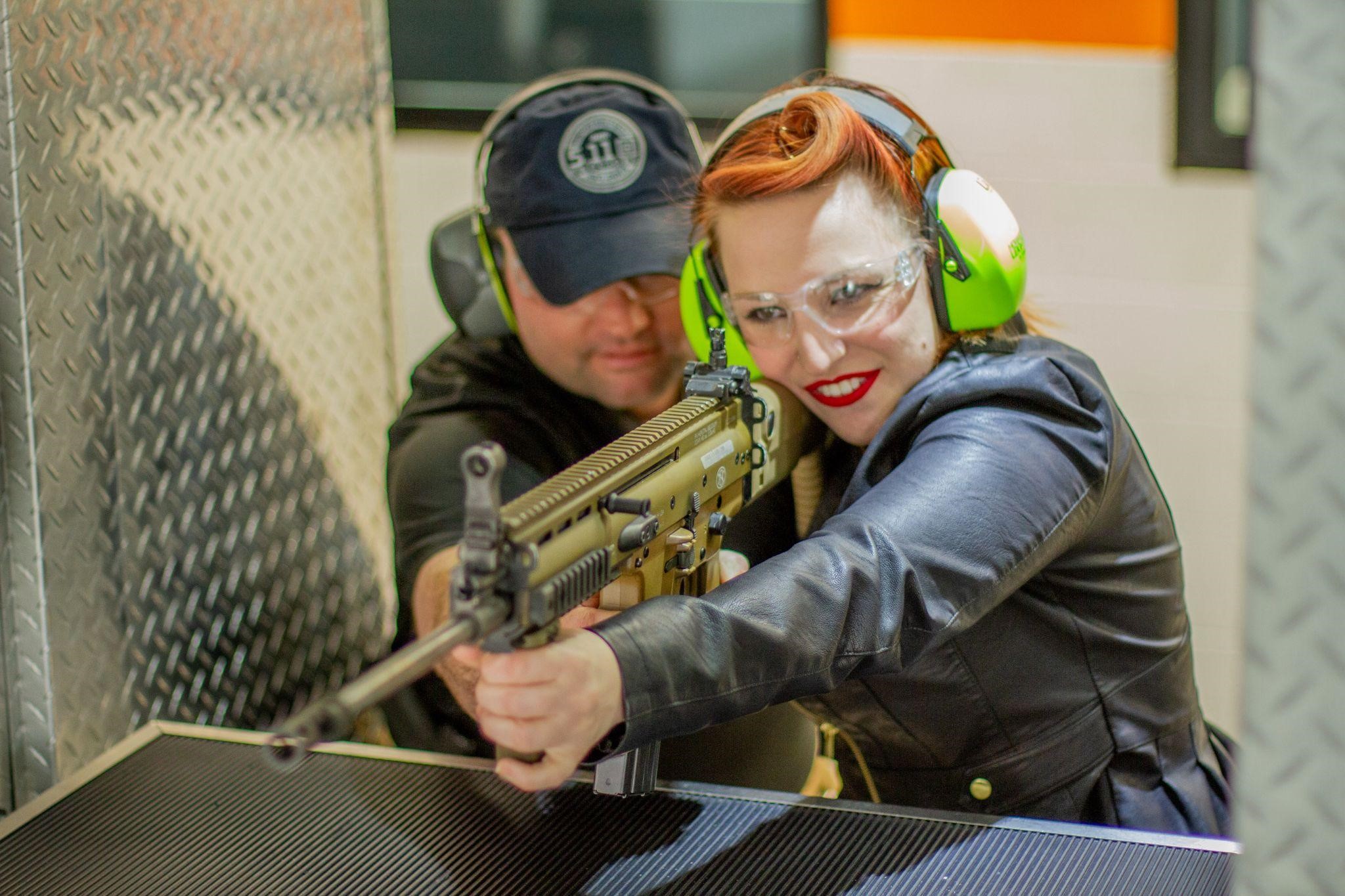 Do you live in Las Vegas, or are you visiting the city and want to elevate your shooting skills to the next level? Las Vegas Shooting Center is the go-to gun range. We know exactly what you need to have a thrilling shooting range experience and share your passion for firearms. Here are the top reasons to visit our Las Vegas gun range.
Extreme Experiences Are Guaranteed
Las Vegas Shooting Center guarantees the most extreme gun range experience. We know too well that shooting is an exhilarating activity, and we work to take your experience a notch higher. So, we've got you covered whether you want to let off several rounds of .40-ca or prefer a more subtle shooting experience. Our facilities are designed to deliver an electrifying and memorable shooting experience.
Exclusive Ammo Range
To ensure you have a blast, the go-to Las Vegas gun range has an extensive ammo range to suit your skill set. Any discerning gun owner prefers specific brands, something that we know too well. For this reason, our inventory comprises rifles, shotguns, handguns, and suppressors from a wide selection of brands. Therefore, every squeeze of the trigger is satisfying because you'll always get a gun that suits your shooting style and expertise. 
The packages available at the gun range are excellent for everyone, whether you're just getting started with guns or have been around them for decades. Furthermore, the gun range has trained staff to provide hands-on supervision and instruction. If you're a newbie or a pro, you'll hit those targets and advance your skills quickly. 
Personalized Shooting Experiences
People visit gun ranges for a personalized shooting experience, and you're no different. At the LVSC, everyone's experience is customized to suit their skills and preferences. The facility caters to everyone and has the most advanced retrieval system to ensure you maintain your momentum. 
Family-Friendly Facilities
Who said kids shouldn't join the fun at a Las Vegas gun range? LVSC has a family-friendly environment to ensure clients of all ages feel confident and comfortable. We believe shooting is for everyone, so we have a range of packages to suit all ages. So, don't hesitate to tag your kids along next time you feel like letting off some steam at our range. 
Free Transportation To and From the Strip
LVSC is close to the famed Las Vegas strip. We pride ourselves on being one of Nevada's oldest gun shops and indoor shooting locations. Our proximity to the Las Vegas Strip means you don't have to go far to experience the thrill of gunpowder. The best part is that we provide free transportation to any downtown or Strip casino, and all you need to do is reserve your spot, and we'll do the rest. 
We Prioritize Safety
Las Vegas Shooting Center prioritizes your safety and thus provides all the protective gear required to guarantee your safety and comfort. The staff are trained on safely handling firearms and are always glad to extend the same to you through their professional supervision. When you reserve your spot, we will provide all the necessary safety gear, including personal protective equipment, comfortable pants and shows, and even a holster. 
Experience the Thrill of Gunpower 
Are you in Las Vegas but don't find its snazzy casinos thrilling? Don't cut your visit short. Instead, hop in the car and visit the Las Vegas Shooting Center, the city's premier shooting range and gun shop. You're guaranteed the ultimate high-adrenaline fun and an unforgettable gun range experience here. We look forward to having you at our facility, whether you're new to guns or a skilled shooter. Book your spot today for a chance to have the ultimate shooting range experience.