Welcome the New Year with a Bang at LVSC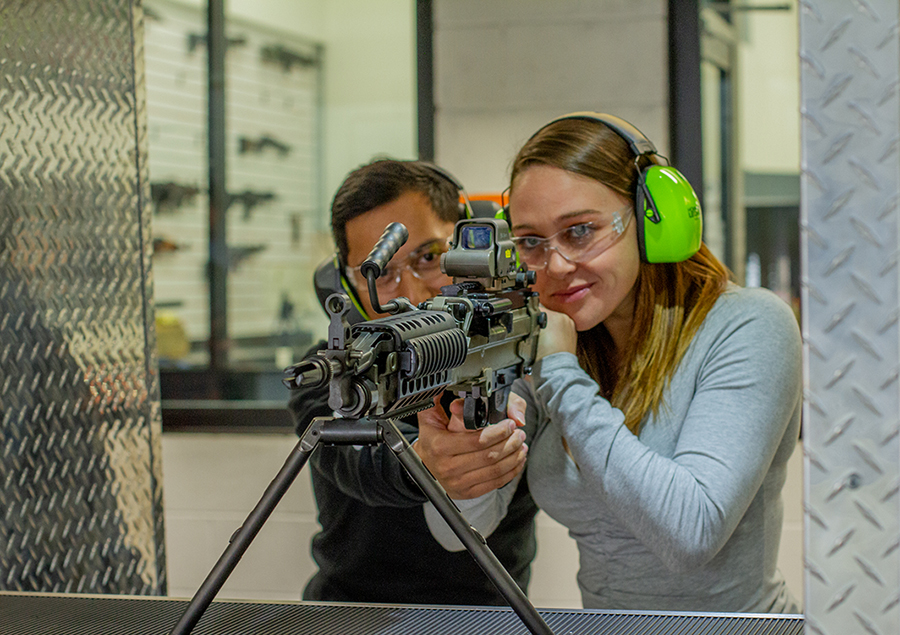 New Years is a time for letting go of the old and bringing in the new and trying new things. 
Regardless of what 2020 threw at us, we persevered and kept pushing, all because of one basic human instinct, the drive to say no. No, we will not lay down and be beat down, no we will not quit, and no we will not let some things stop us from being human. Despite this, the year was a stressful one, and that's stress you don't want to carry into the new year. Stress can be emotionally and physically draining, from fatigue to illness. Exercise, diet and obviously taking breaks can help alleviate that stress and help keep a you sane when you're feeling cooped up, but one wonderful way to make all that stress and rage go away is by slinging some lead down the range at LVSC.
Reasons to Try Shooting at LVSC This New Year
Shooting has several proven health benefits, even if it may not seem like it. For example: shooting helps build fine motor skills, hand eye coordination, upper body strength, and helps build mental fortitude, all in about 50 rounds of ammunition. Think about it, holding a rifle up to the pocket of a shoulder helps build strength, the slight recoil of a rifle pushing helps shock the muscles into growing, the coordination between an eye looking down the sights and gently squeezing the trigger until it breaks builds significantly, and hearing and feeling the power of a high-caliber rifle or pistol, well, nothing beats that. 
The scent of burnt gunpowder, the sound of the initial bang and the clinging of the brass hitting the floor all make for one hell of a ride. Sure, firearms are talked about in the media daily, usually in a bad light, however when used properly and with the right supervision, they can be used in the most fun way possible. Burning 50 rounds in under a minute with a full auto machine gun or keeping the rounds inside a 2-inch target circle can make the stress of a rotten year think twice about coming back. 
Where do you go to do this? Simple. Las Vegas Shooting Center near downtown Las Vegas is the spot to be. With a wide selection of sniper rifles, machine guns, pistols, and straight up monster sized firearms, the chance to try something truly breathtaking is readily available. Singular packages, group packages and a few firearms that are "rare" in our industry are available as well. 
The best part about all of this is that most ages can participate, from 8 years of age to 80, all because the Range Safety Officers at the range are ready and willing to be at the shooter's side every step of the way, aiding the shooter in keeping on target, spotting for that perfect shot, and helping with first time shooters easing into the practice. Las Vegas Shooting Center is not just for rentals too. Many people who have their own firearms can partake in the range just to pop off a few rounds or sight their new optics in or even test out that new trigger group they purchased a month ago. 
Get Some Brass Therapy at LVSC
Why not get back into shooting, or perhaps try something new this year by picking up a 500-magnum revolver and slinging that round down range. Maybe try a nice little .22 LR pistol, for the new shooters who need to get the hang of it. Whatever your shooting style, there's something for you at LVSC. As your one-stop-shop for firearm fun, our indoor shooting range also features an on-site retail store where guests can purchase firearms, accessories and ammo. 
Looking for a way to have a memorable bachelor or bachelorette party that adheres to social distancing guidelines? We've got you covered. Not only can you book a private party and get the range all to yourselves, you'll be distanced at least 6 feet apart from each other as you shoot. 
Don't feel like shooting? No problem. Any guests who opt not to shoot can still get in on the action by watching from our lobby. We encourage all of our visitors to take as many pictures as they'd like and tag us on social media!
Our RSOs are there every step of the way to walk you through proper handling and shooting techniques, as well as ensure everyone adheres to safety protocol. With something for everyone, you can't go wrong at LVSC. Contact us at 702-778-5872 to learn about our variety of individual and group packages and book your range time.