Get the Vegas Machine Gun Experience at Las Vegas Shooting Center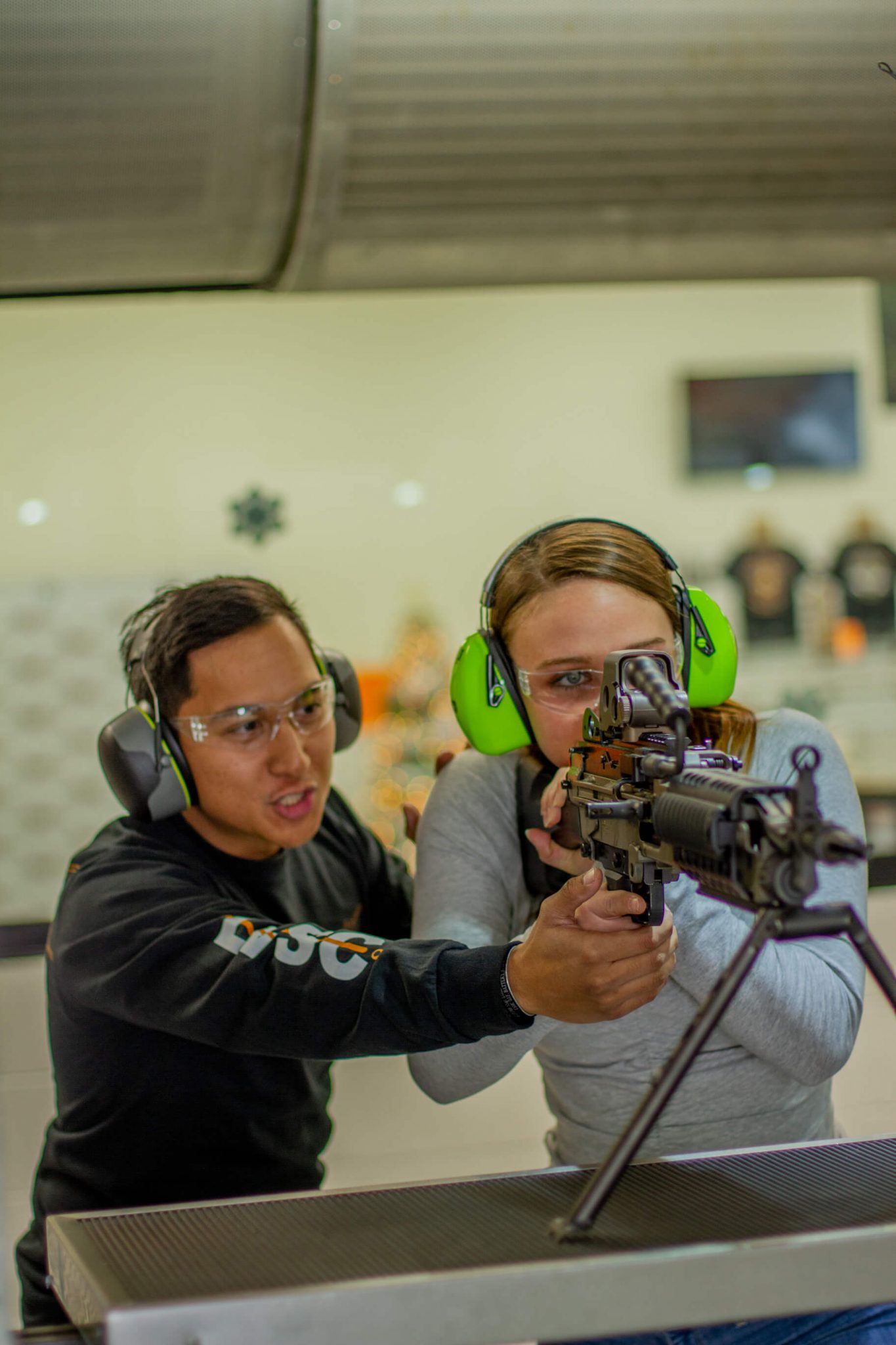 Few things come to mind when the phrase, "slinging lead" comes up in a conversation. That's because that line is almost always associated with firing lead projectiles at a high rate of fire, and out of a fully automatic machine gun! To have a full auto machine gun, one needs a special license from the Bureau of Alcohol, Tobacco, and Firearms and Explosives, also known as the ATF. This license is costly, and needs to be paid for every year. And did we forget to mention the actual cost of a M4 auto machine gun is around $12,000 dollars?! Luckily for you, Las Vegas Shooting Center has the Vegas machine gun experience many locals and tourists look for when it comes to controlling some of the most powerful firearms on the market to date!
Why Choose Our Vegas Machine Gun Experience?
Located just a short distance from the Las Vegas Strip, Las Vegas Shooting Center offers a wide selection of some of the world's best guns to shoot at a range. Anything from western single action revolvers to military service pistols with military service rifles to match. All the way to full-auto belt-fed machine guns such as the M1919, M249 SAW, or the monster Barrett .50 Caliber rifle.
Perfect for any occasion, our Las Vegas pro gun shooting range is the perfect place to celebrate your bachelor or bachelorette party, birthday, corporate events (gives you a chance to show up Dale from accounting), or simply cross off a bucket list event!
Benefits of Shooting a Machine Gun at LVSC
Several of our gun range packages are designed to be more "more bang for your buck", or "rain as much brass as possible" during your trip or stay in Las Vegas. LVSC Gun range packages like the "Hat Trick", gives you a top pick out of a full auto rifle, semi-auto pistol or long-range rifle. Or if you prefer to go all-the-way during your LVSC range trip, our "Touchdown" packages lets you fire three top-notch rifles, a semi-auto pistol, and a SASS rifle, to make your slinging and raining brass dreams a reality.
All of our gun range packages come with targets, ear and eye protection included in a fun and safe environment for shooters of all ages. Best of all, you'll have access to a large selection of firearms, all at the fraction of the cost for a true Vegas machine gun experience.
Machine Guns Available at Las Vegas Shooting Center
Las Vegas has become the capital of the machine gun experience! There's no need to drop $12,000 and get your machine gun license, when you have access to a large selection of some of the best firearms in the market on the table. Our gun range shooting packages cost anywhere from $120 ($40 for kids) to $300 depending on your choices and add-ons.
From pistols and revolvers to semi-automatic shotguns, rifles, machine guns & more! Las Vegas Shooting Center is locked and loaded and ready to give you the Vegas machine gun experience you're looking for! Call 702-778-5872, book online or contact us to schedule your shooting range time, today.