4 Reasons to Book Your Next Team Building Event at LVSC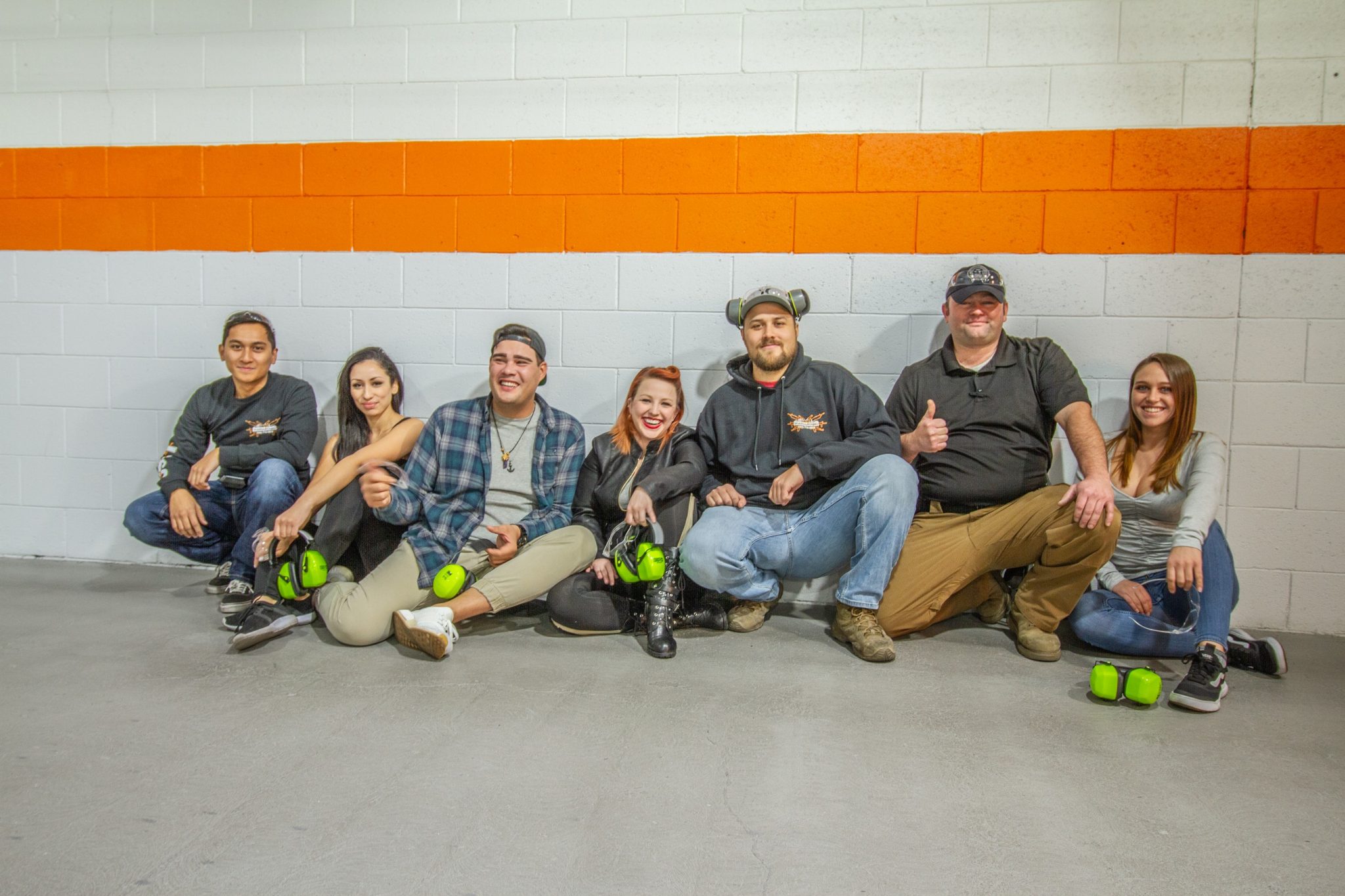 Wondering if team-building events really work? Team building is an excellent exercise among employees created to help create essential bonds for a cohesive, productive group. Here are a few reasons we believe team building really does work and why you should hold your next team building event at one of Las Vegas' most extreme experiences!
1. Team Building Allows the Group to See One Another in a Different Way
When you only interact with people in the workplace, this limits your experiences with them. Socializing in a team-building setting allows your crew to get to know one another and build more meaningful connections that go beyond typical coworker interactions.
2. Team Building Can Boost Your Performance
Activities used for team building help your group better understand each other. They learn more about each other's strengths, weaknesses, and the type of support that best helps their team members when they're struggling.
This leads to better collaboration and a more encouraging environment that helps everyone maximize their performance.
3. Team Building Fosters a Spirit of Motivation
During a team-building exercise, an aura of motivation, support, and celebration emerges. This leads to employees wanting their coworkers to succeed and being willing to do whatever they can to best support them and contribute to their success.
4. Team Building Encourages a Sense of Appreciation
Data increasingly suggests how important it is for employees to feel appreciated. Employees who feel appreciated have higher productivity rates, better work performance, and stronger company loyalty.
Scheduling a fun team-building event gives employees something to look forward to and shows that you value their contributions.
Schedule Your Team Building Event at Las Vegas Shooting Center
Las Vegas Shooting Center is an excellent venue for your next team-building event. We have a climate-controlled 12-lane shooting range that we can reserve for your group's private team-building exercises.
Our shooting range offers a variety of firearms, allowing you to customize your shooting package to your preferences and your employees' needs. We also can include swag bags and food and beverages to take your team-building event to the next level.
For many employees in your organization, Las Vegas Shooting Center will act as a new setting that encourages growth, communication, and stronger morale. Whether employees are new to shooting or are experienced shooters, they can support and encourage one another.
Contact us today online or by calling 702-778-5872 to start planning your next team-building event today!