Best Women Range Bag Types & Accessories in Las Vegas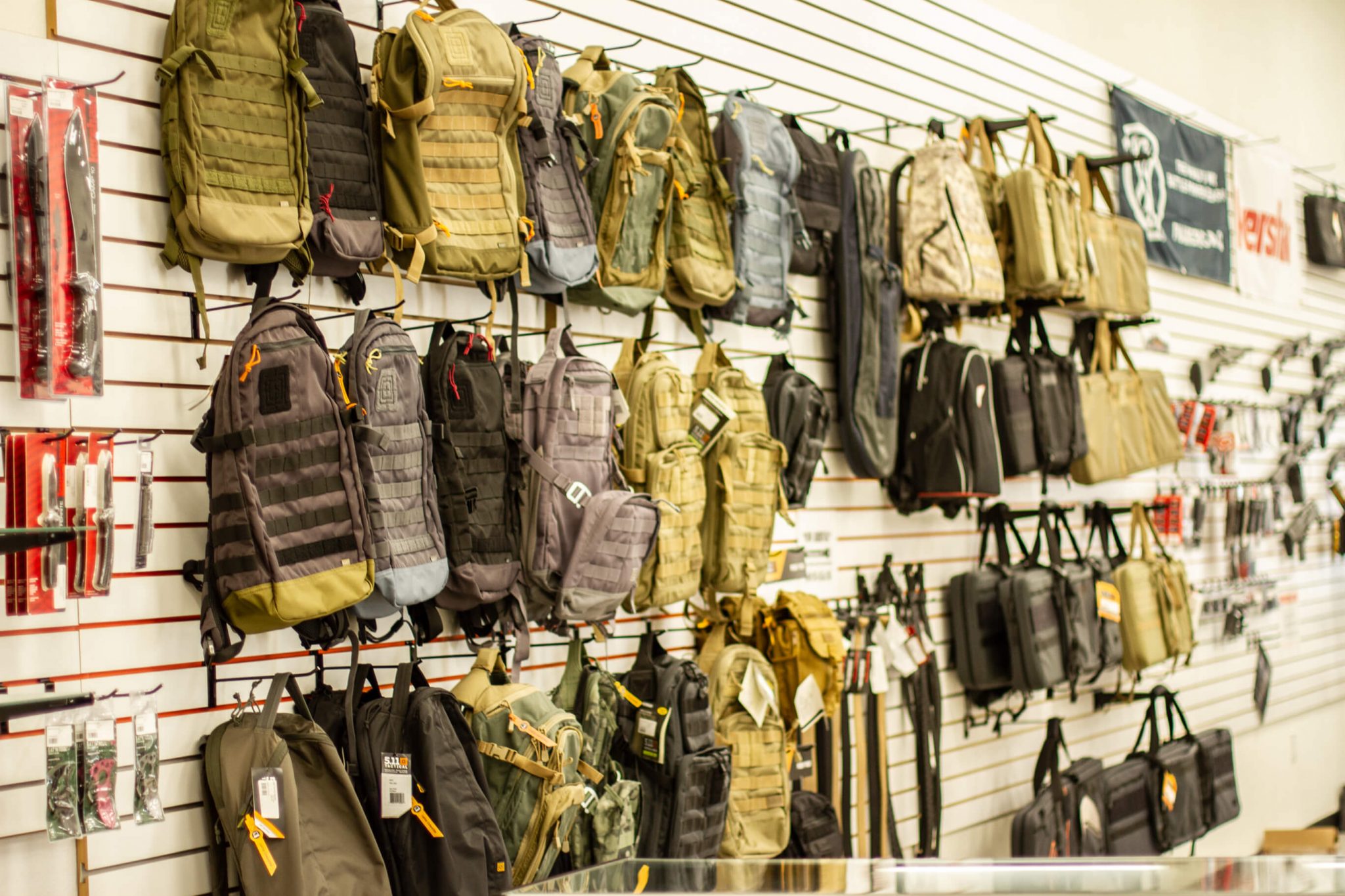 Range bags come in all different shapes, sizes, colors and styles. From standard tactical black range bags with seven pockets for multiple pistols and possibly a small rifle, all the way to a super cool pink range bag that holds a pocket pistol and two extra magazines. For females who shoot consistently – a range bag is a must! But that does NOT mean that just any old range bag will do! There are many companies out there that make a slew of range bag types and accessories to complete your shooting experience. But which is the top fan favorite for the femme fatales of the firearms world?
Companies like NCSTAR or VISM make a variety of range bags in small, medium, large, to XL large sizes and in a variety of colors. Las Vegas Shooting Center's retail store carries a wide selection of gun accessories and premium firearms as a one-stop shop for female gun owners in Las Vegas.
Not only can you feel the power by trying out some of our most popular firearms, but you'll also get one-on-one access to a team of specialists that will help you find the right range bag type and accessories that's right for you. LVSC will get your shooting range bag packed like a pro in no time to get you on the range experience you deserve.
Holsters for Women
Most people who carry a firearm on them prefer to do it concealed. Getting a firearm is a big step, training is an even bigger step, but getting a holster is just as important as picking a good pistol out.
So, what kind of holsters are good for women? Well, there are a lot available! Belly bands, appendix holsters, purse holsters, the list goes on. Most classes preach to have your firearm with you at all times, however it's not always that simple. Luckily, there's a fix for that. LVSC's specialists will help you find a holster that fits your firearm, personal style, body type and any special requests you require.
Women Range Bags & Accessories at LVSC
If you are a new shooter or an experienced pro looking for gear, bags, ammunition, holsters or searching for something new, shop Las Vegas Shooting Center's retail store! Our retail side is full of goodies and surprises with unbeatable prices and customer service. Even if you're not sure what you're looking for, our team or specialists are ready to answer any questions you may have. Contact us online or give us a call at 702-778-5872 to find your perfect range time fit.