4 Ways to Improve When You're at the Shooting Range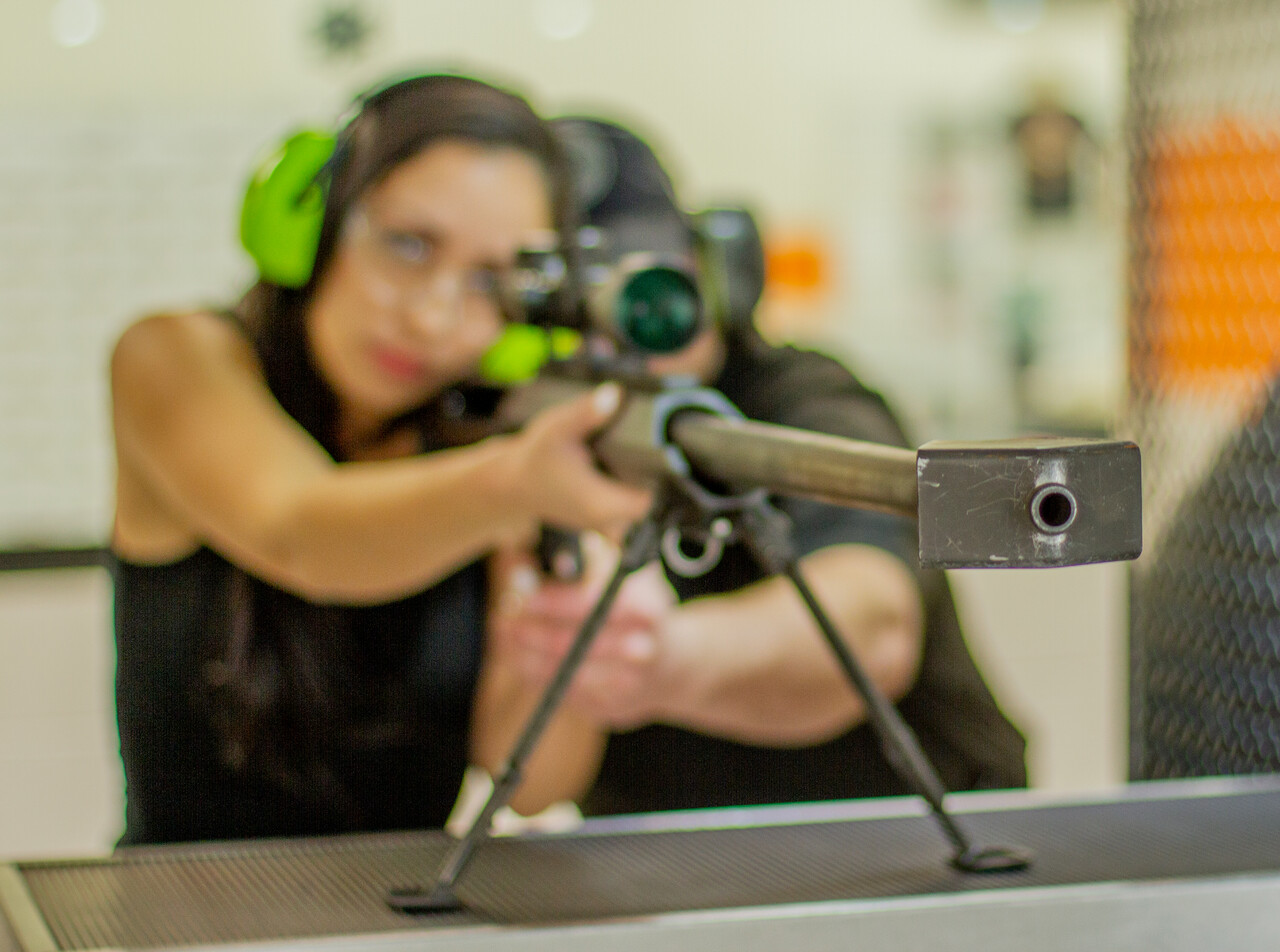 You're looking forward to a couple of hours of brass therapy and want to maximize the impact of your practice session. Here are a few tips to help you improve when you're practicing at the shooting range.
1. Understand Your Firearm
Shooting ranges are a perfect location to use your guns in a safe and controlled environment. While it's always fun to try out a variety of firearms, you'll also want to consider devoting some of your sessions to becoming more familiar with your personal or favorite firearms.
If you don't own a personal firearm, you can always try out different guns to find your perfect fit, and even purchase one at Las Vegas Shooting Center's retail store to have regular practice sessions with it until you master its handling and controls.
2. Practice How You Pull the Trigger
Your trigger pulls significantly impact the trajectory of your bullet. Work on your trigger pull until you're not flinching or jerking your hand or wrist in anticipation of the recoil.
One good drill is to practice with an empty gun. This helps you develop muscle memory that's valuable for combating anticipation recoil that can impact your accuracy.
Your trigger pull should feel like second nature; you shouldn't have to think about it or prepare for it, it should just happen.
3. Work on Your Accuracy
Have the target situated closer to you, and don't move it further downrange until you're consistently hitting the same spot within a couple of inches. This is tricky, and it requires you to master all the elements of your shooting, including your trigger pull and stance.
Once you're consistently hitting the same area on your target, you can move it further away to increase your accuracy at longer distances.
4. Ask for Guidance
Feel like you're stuck or just aren't sure what you're doing wrong? Don't be afraid to ask experienced instructors or shooters for tips.
At Las Vegas Shooting Center, our employees are highly trained and can offer suggestions to help you improve your shooting skills.
Schedule Your Time at a Premier Las Vegas Shooting Range
Regular practice sessions at the shooting range are valuable for developing your shooting abilities. Contact Las Vegas Shooting Center online or by phone at 702-778-5872 to book your range time today!