Las Vegas Deals: LVSC Shooting Range Gun Packages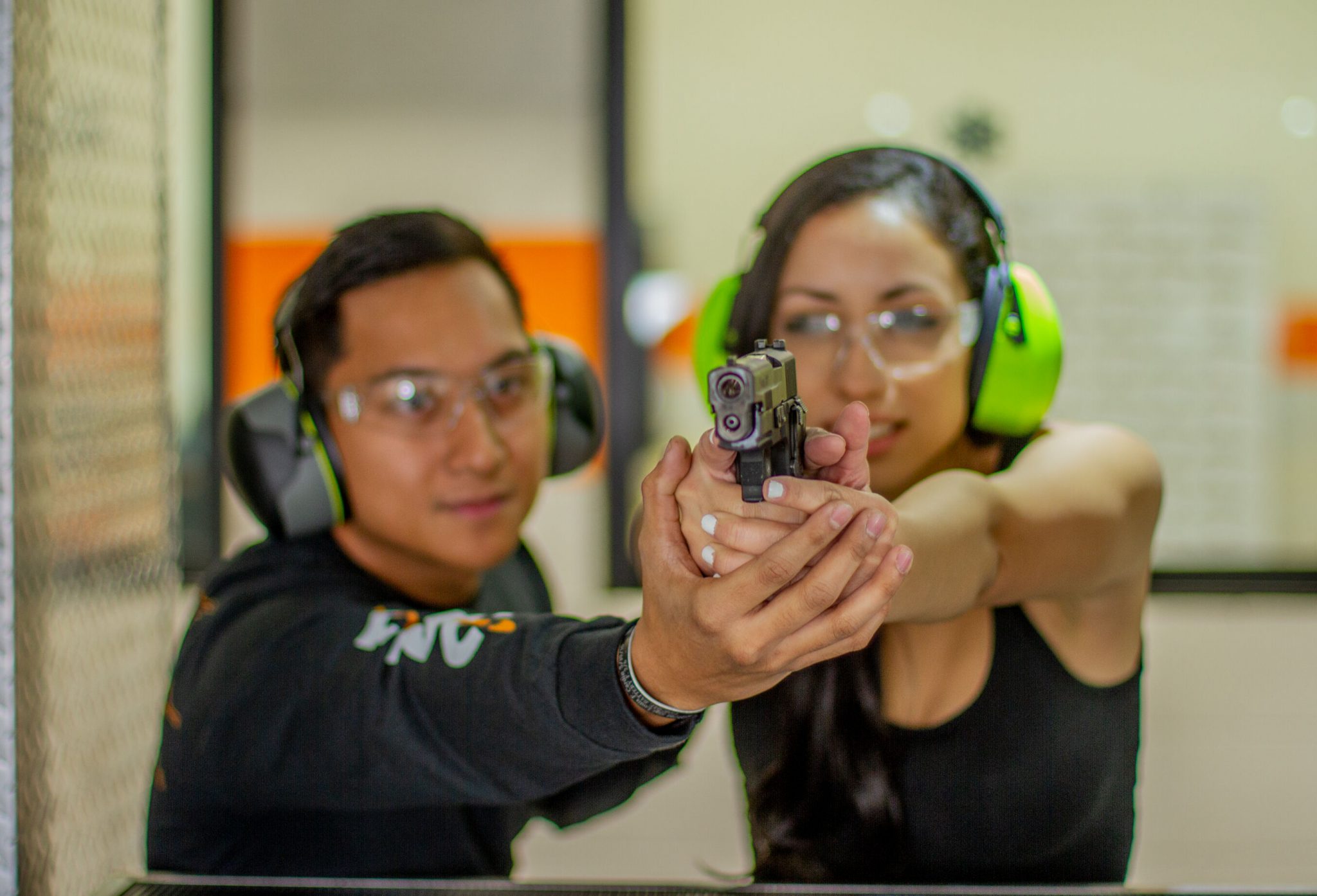 If you're looking for the best Las Vegas deals on shooting ranges, look no further than Las Vegas Shooting Center. We offer the area's most extreme firearm experiences and guarantee you won't find another shooting range adventure like it!
6 Exciting Packages & Add-Ons
At LVSC, we believe everyone, regardless of skill level, should be able to participate in the thrilling sport of shooting. That's why we offer a variety of gun range packages that anyone can enjoy. You don't need a gun license to enjoy our range, and all packages include firearm use, ammunition, protective gear, and professional supervision by highly trained range staff.
And oh, yeah, you also get a free t-shirt!
A super easy package where you get to choose between a:
MK9, KP9 or MP5 (2 mags, 20 rounds per mag)
HK USP or GLOCK 19 or SIG P320 (3 mags, 10 rounds per mag)
There's no faster way to get an exhilarating session of brass therapy!
It's your choice:
An M4 (2 Mags, 20 rounds per mag)
GLOCK 19 or HK USP or SIG 320 (3 mags, 10 rounds per mag)
1 SASS RIFLE (10 rounds)
Spend a little more, and you can double up on your ammo. Our pistol, rifle, and sniper combo get you three points in one—a nice hat trick off the ice!
You really score with this package! You get three rifles, one pistol, and a long rifle:
AK47 (2 mags/15 rounds per mag)
M4 (2 mags/20 rounds per mag)
MP5 or MK9 (2 mags/20 rounds per mag)
GLOCK 19 or HK USP or SIG P320 (3 mags/10 rounds per mag)
1 SASS RIFLE (10 Rounds)
Looking for an easy way to let the kids burn off that incredible energy? These firearms suit those aged 8-14 years perfectly:
22 Rifle, M&P 15-22 (20 Rounds)
.22 Pistol, GLOCK 44 (10 Rounds)
Take your pick from a variety of handguns and set your inner gunslinger free!
GLOCK 19 or HK USP or SIG P320 (2 mags/10 rounds per mag)
1911 or GLOCK 21 (2 mags/8-10 rounds per mag)
SNUB NOSE or VAQUERO (5-6 rounds)
For the ultimate in firearm shooting, set your sights on exploding targets while wielding one of these staff-selected kick-ass machine guns (some firearms excluded):
AK47 (1 magazine of 15 rounds)
MP5 (1 magazine of 20 rounds)
M4 (1 magazine of 20 rounds)
M249 SAW (1 Belt of 20 rounds)
Add-Ons
Want to customize your package? We offer popular add-ons like:
50 BMG
M249 SAW
A machine gun
A pistol
No matter which LVSC gun range package you choose, be sure to make it one that includes firearms you're comfortable handling. Our team is here to help you enjoy a brass and gunpowder fix you won't soon forget!
Don't Miss These Las Vegas Deals
The Las Vegas Shooting Center is a must for anyone who wants to participate in all that Las Vegas has to offer. We offer a wide range of gun models that you can "test drive" before making up your mind, so why not try one out today? We're open every day of the year except Thanksgiving and Christmas.
Make your reservation today by contacting us online or calling us at 702-778-5872.